Install a HPS Security Light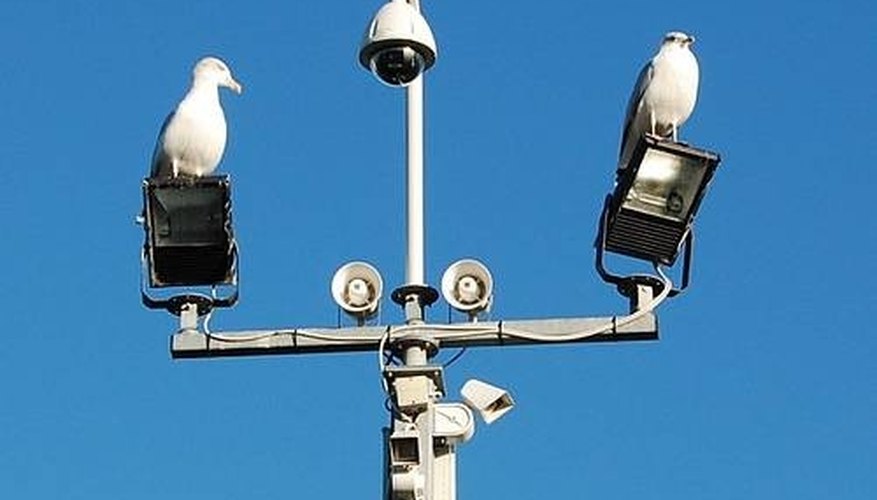 High-pressure sodium lamps produce a great amount of light and are often found in municipal street lights.
Have an electrician run a line to the location where you would like your light to be located. Once the line is run you can simply install the light yourself.
Install the conduits box in the location where the light will be located. Ensure that the electricity has been turned off.
Connect the wires together. Black with black, white with white, and ground with ground. Cover the exposed wires with yellow electrical caps.
Screw in the lamps base to the conduit box. Make sure that you do not crimp the wires in the process.
Install the high pressure sodium light and ensure that you do not touch the light. Fingerprints on the glass will shorten the life of the bulb.
Things You Will Need

HPS Security Light
Ladder
Conduit Box
Wire
Screw Driver
Tip
Use a towel to screw the light in, making sure you do not touch the glass.