How to Report the Lights Out on a Radio Station Tower
Antennas more than 200 feet tall are legally required to have lights installed on top of them to let pilots know where the towers or antennas are located. If a light on a tower is improperly illuminated or has gone out, you must report it to the Federal Aviation Administration (FAA) so that the agency can file a Notice to Airmen (NOTAM) to notify pilots to stay clear of the unlit structure.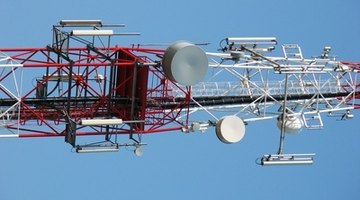 Contact the Federal Aviation Administration at 877-487-6867.

Provide the FAA during your call with the general location of the tower, its address, and if you know it, the nearest airport. If you're the owner of the tower, also provide the tower registration number, which is also known as the Antenna Structure Registration (ASR) number.

Repair the light outage as soon as possible, or notify station personnel to fix the light. The notice created for pilots lasts for 15 days, after which the FAA assumes the light has been repaired. If after 15 days the light is still not fixed, you should recontact the FAA to inform them of the situation.
Writer Bio
Jay Darrington has been a professional writer since 2006, specializing in technology. He has published on several online blogs, including iTech24, iPhoneland and Tech101. He holds a Bachelor of Arts in communication technology from California State University.
Photo Credits
More Articles