How to Open Wooden Windows That Are Stuck
The seasons have changed and it's time to open a window to let some fresh air into the room. Only there's one problem: when you go to open the window, it won't budge. Is the window unlocked? Is the window painted shut? Why won't this window open? Chances are if you live in an older home, it's common that as the winter gives way to the warmer temperature of summer (or summer turns into winter) lots of wood doors and windows are warping and windows get stuck. Never fear. There are some easy steps you can take to get your windows open again.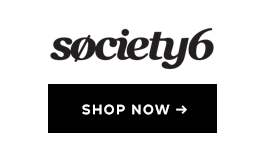 Unlock the window.

Try opening the window one more time to make sure it is indeed stuck. Make sure the window isn't painted shut.

Use a utility knife or putty scraper to scrape and cut out any paint if the windows are painted shut.

Spray a small stream of WD40--or some other type of lubricant--in the upper corners of the window that slides up (for double hung windows).

Allow the lubricant to grease the window jambs for a minute before trying to open it again.

Make two fists with your hands and gently tap the window that needs opening at the top corners, the middle and the bottom corners with the bottom of your fists.

Try opening the window again.

Repeat Steps 4 and 6 until the window opens.
Things You Will Need
WD40 or some type of lubricant
Utility knife or putty scraper
Tip
The gentle taps with the bottom of your fists almost always solves the problem. It loosens up the wood gently if the wood has warped during a change in seasons. WD40 works too as it greases up the sides of the window.
Warning
Don't tap the glass too hard. You might break the window. Don't force the window.