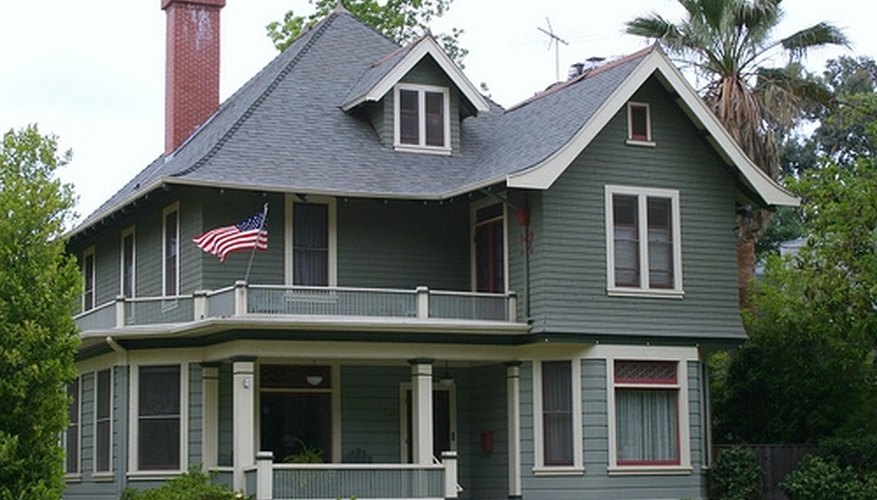 The Masonite Co. was one of the first manufacturers of this product, and the name "Masonite" has come to be used to refer to many types of hardboard siding. During the 1980s, the company faced a series of class-action lawsuits over the high failure rate of its products. After a major settlement in the mid-1990s, Masonite discontinued siding production. Similar hardboard products are still manufactured by many other companies.
Find a way to examine the back of your siding. Look for extra material stored in your home, basement or garage, or check for exposed siding on attic or garage walls. You may need to remove a layer of building paper to access the back of the siding.
If there is no other way to get a look at the back of the siding, use a hammer to pry a single board loose from your home's exterior.
Check for Masonite identifiers. Some common markings used on this product include a large letter "M" or the word "Masonite." Other identifiers may include the designator "X-90" or the word "Superside," which was a popular type of Masonite siding.
Look for the American Hardboard Association code on the back of the board. If this code is present, it will be listed as either AHA06, AHA08 or AHA012 for Masonite products. All other AHA codes apply to other manufacturers.
Examine the texture of the back of the board. If no identifying marks are visible, you can often get an idea of whether you have Masonite by checking this texture. Masonite boards often had a "waffled" surface, with thousands of intersecting lines embossed into the surface. Most other hardboard products are smooth on the back.
Take a sample of your board to a local hardware store for help with identification. If they can't help, they can often direct you to an organization that will test the board to determine its origins.
Tip
Not all Masonite siding is problematic. Hardboard products produced before the 1980s were manufactured using different materials and techniques, and tend to perform better than newer products.