How to Refurbish A Bedroom
Bedrooms run the gamut from being palatial to dorm room style. Whatever your bedroom type is, if it's beginning to look shabby, give it a complete make over. Walls, windows, ceilings and doors even if cleaned on a regular basis will, over time, show signs of age or wear. Headboards, beds, lamps, chests, dressers, carpeting and rugs too, all may be ready for a complete identity change or replacement. It isn't necessary to refurbish a bedroom often, but it certainly is a fun and sometimes challenging project to do.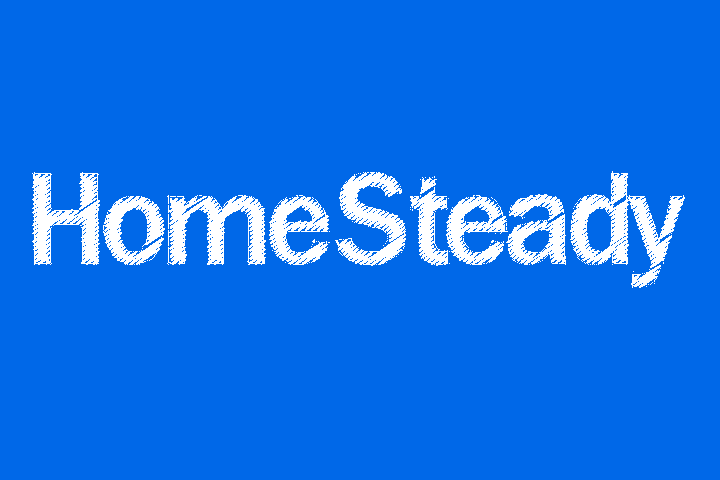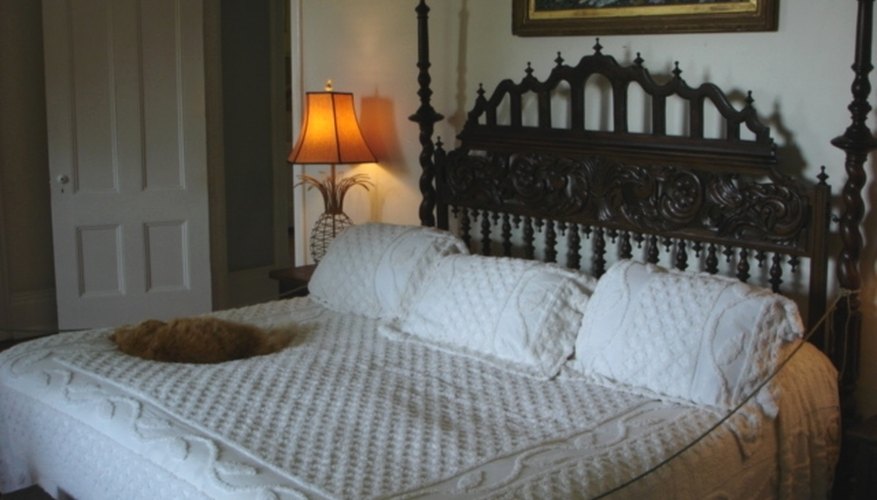 Begin by moving everything out of the bedroom. Yes, everything! And that includes lamps, furniture, pictures, wall art, books, TV set, radio, sporting equipment, storage containers, loose rugs etc. The objective here is to create a "clean slate" so you'll be able to begin refurbishing the bedroom. While moving the contents of the bedroom to another room or hall area, check each item being moved and decide if you need to keep it, or if it's ready to be donated to a charitable organization or simply tossed out. This is the best time, during the refurbishing process, to make that kind of a decision.

Cleaning can begin after you set a "box" type fan in one of the windows. This will help draw out airborne dust particles as you progress in your cleaning tasks. This may not seem to be such a "big deal" at this point, but will be useful later on, to help ventilate paint odors and draw out dust created when working on the walls.

Take measurements of the window [s]. Be sure to measure the inside as well as the outside dimensions. Also measure the window height, from the top of the casing to the floor as well as from the spot where the wall meets the ceiling, to the floor. The door [s] to any bedroom closets need to be measured too, in the event you decide to install a full length mirror on the inside of the closet door, or perhaps mount a bulletin board, belt rack or other type of device inside a door.

Crown molding adds a nice "finished" look to a bedroom. Any nearby home improvement store, or hardware store, will have directions available for installing crown molding. And a store clerk will direct you to the proper tools needed for the job. Power saws are not required, good molding joints can be made by using a hand operated miter box & saw kit. Putting up crown molding is a moderately easy DIY project. If you're still tool shy, ask a friend to do it for you or hire a handyman.

Preparing the walls for paint or papering is an important step. And the overall appearance of the completed walls, will reflect the amount of time you spend in wall preparation. So attend to all the cracks in the plaster or wall board, no mater how large or small. Use a work light, and a good solid ladder to help you locate problem areas close to the ceiling. Remove all nails, screws, pins, staples or whatever and fill in all holes with joint compound, spackling compound or crack filler; follow the directions carefully. These repairs will need to be sanded down as smooth as possible before painting or papering.

Decide if you need additional electrical outlets. You may want to have a light installed in your closet [s] or another type electrical fixture such as a ceiling fan, wall sconce or chandelier. If you do, my recommendation is to hire a professional for any electrical work you'd like to have done. It'll be less expensive and safer in the long run.

Carpeting for bedrooms is usually the wall-to-wall type. So, if the bedroom you're working in has this type of carpeting, pull back a corner of it and look under the carpet pad to see if you might have hardwood flooring underneath. There are several choices to be made at this junction of your refurbishing project. If you have a hardwood floor, you can preserve it, either in another DIY project, or by hiring a flooring professional. If you have wall-to-wall carpet and it's still in good condition, give it a good cleaning. If it's beyond repair, take it up. Simple flooring materials include carpet squares or peel and stick vinyl tiles. Check out your nearest home improvement store for these and other flooring choices.

Decide on wall colors before you're ready to paint. A full selection of primers and wall paints are available at home center stores. Tools required for painting and doing minor repairs on walls are available; don't be bashful, ask for help. Most of these home stores offer free "how to" pamphlets about painting a room. Be curious enough to take advantage of such educational brochures, any tip you can learn will be helpful. Make sure to follow all directions. Painting walls and woodwork requires patience and perseverance but once all the walls, baseboards, moldings, doors and window frames are completed, you'll be able to move on to bedroom furnishings and decor.

Take a good look at your bed and decide if you'll continue to use it as it is or modify the way it looks. If you'd like to change or add a new head board to it, now' s the time. Cover a large piece of plywood with foam; then cover the foam with batting; lay upholstery fabric over the batting and then staple it to the board. Your new headboard will become the focal point of the room. It all depends upon the color, texture and pattern of fabric you select for the headboard.

A bedroom dresser and/or chest of drawers, night stands or tables, can be brought in now. If you're reusing or repurposing something you already own, great. If not, take a look at some of the newer furniture lines specializing in "scaled down" furniture. The bedroom furniture items offered by these companies may be smaller in overall scale, but they seem to be able to hold just as much as the larger styled pieces. If space isn't an issue, consider purchasing a Cheval mirror, or if your wish, install a full length mirror on the inside of a closet door.

Bring in any other bedroom accessories and see how everything looks against your new walls and floor. Need to make any upgrades or changes? If so, choose from newly designed, scaled down pieces, or search through thrift stores, furniture warehouses, and furniture sample show rooms for other bedroom furniture or accessories that will be suitable for your needs. For extravagant comfort, if you have room, add a comfortable chair.

Search for sales on bed linens, comforters or duvets; discontinued items can often be found at less than half the original price. Accessorize the bed by grouping pillows together. As many or as few as you like. Finish your refurbishing project by installing curtains, drapes, blinds etc. on your window [s]. Finally, stand back and marvel at your newly refurbished bedroom.
Things You Will Need
Sturdy Ladder
Paints or Wallpaper
General Household Tools
Paint Brushes & Rollers
Crack Repair Compound
Furniture & Accessories
Tips
Plan a bedroom refurbishing budget before you begin.
Stick to your budget plan.
Shop for in-store sales as well as online sales.
Warnings
Ask a friend for help when moving bulky or heavy items.
Article Text: Copyright © 2009, Ted Atoka, All Rights Reserved