How to Add a Border to a Sisal Rug
Sisal rugs are versatile natural fiber rugs that can be used indoors or outside if treated properly. Available in numerous types of weaves and colors, sisal is low maintenance and doesn't trap dust or build up static, making it perfect for high-traffic areas in your home. You can create a custom sisal rug by adding a painted or fabric border to match your interior design.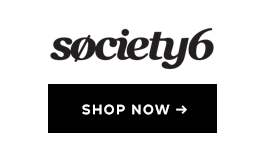 To measure your fabric for the border, first determine how wide you want the border of the rug to be, double that measurement (to cover front and back of the rug edge), and add an extra inch for seams. The total will be the width of the fabric that will make your border. Cut four pieces of fabric, one for each side of the rug, to the width you have determined, and one inch longer than the length of each side of the sisal rug.

Create the seams of your fabric. For each piece of fabric, fold back a 1/2-inch seam lengthwise down both edges of the fabric, then press with a heated iron to create a solid crease. After you have created the edge seams, fold the fabric in half, right side facing out, lengthwise, to create the crease that will run along the edge of the rug. Iron the fabric to hold the crease. This will allow the fabric to create a border on the topside and the underside of the rug.

Glue the fabric onto the sisal rug. Place your first piece of fabric on the rug and adjust until it's straight. Begin gluing the edge of the fabric with the hot glue gun, starting in the middle and working your way to the end. Leave room to create a mitered edge at the corner by folding the fabric under to create a diagonal edge to the outer corner of the rug, and then glue it down. When you apply the next piece of fabric you will fold and glue a mitered edge to meet the corner you just created. Continue until you have glued all of the fabric pieces to the top of the rug, and then flip the rug over to glue down the other side of the border.
References
Tips
Try paint instead of fabric by selecting a pattern and using indoor/outdoor latex paint.
Warnings
Be careful if you choose fabric with a pattern that must be lined up correctly, such as stripes.
Writer Bio
Summer Moore has been writing about personal finances, parenting, and interior design since 2000 from her home in Virginia. Moore is published in local parenting publications including "Parent's Source," and various websites. Moore graduated from Gannon University with a degree in psychology.
More Articles