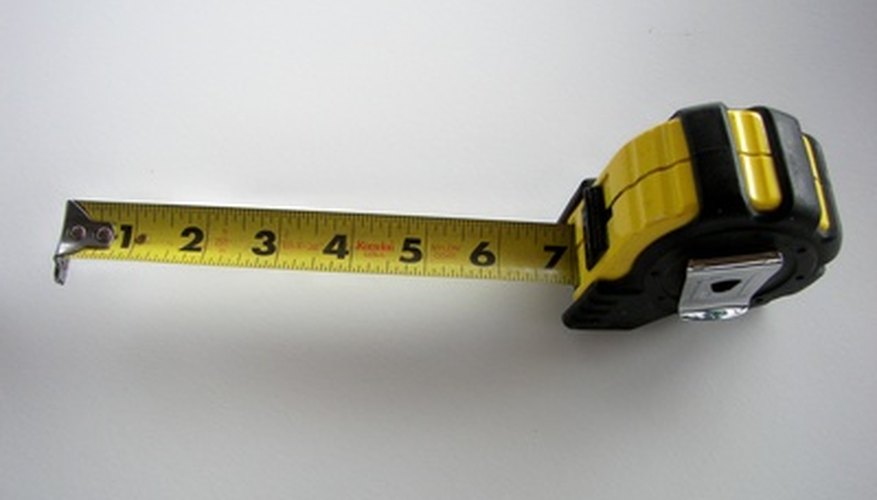 You can usually find this space by carving it out of an existing garage or living space. The biggest challenge will be figuring out how to run water lines, drains and electricity.
Step 1
Look for room to build the laundry room within existing space. Measure your garage to see if you can gain floor space for a laundry room there. Consider building a laundry room in a spare bedroom or in a large closet space you don't need. Evaluate space on a back porch area and figure out how to enclose it and insulate it to create a laundry room.
Step 2
Decide if you want a side-by-side washer and dryer or a stackable pair. Consider that you can now buy upscale full-size washers and dryers that can be stacked. Sketch how you would like to lay out the floor plan of your laundry room. include a utility sink, table, shelving or storage cabinets to hide detergents.
Step 3
Inspect the crawlspace of your house to see how easily plumbing can be placed in the new laundry area. Ask a local electrician to help you evaluate electrical needs as well. Remember that you will need to install a 220-volt plug for the dryer and a 110-volt plug for the washer. Keep in mind that it's good to place the washer near the water heater as well. Don't forget that you will need to vent the dryer.
Step 4
Break through the flooring to accommodate plumbing pipes and drains. Frame in the laundry room with 2-by-4 boards. Install particle board subflooring to even out a rough floor. Cut wall space for windows, if possible. Install electrical wiring and insulation before you cover the room's framing with drywall. Nail drywall to studs and finish with joint compound. Trim the room with wood molding and install cabinets and shelving. Paint the walls with semi-gloss paint and paint all wood surfaces with semi-gloss paint or high-gloss paint.
Step 5
Connect drain lines, water pipes, electrical outlets and light fixtures. Tile the floor or install linoleum. Bring in the washer and dryer before you put up a door. Hang an entrance door to the laundry room after you have installed a door jamb and threshold.
Things You Will Need

Lumber boards
Measuring tape
Particle board sub-flooring
Water lines
Drain pipes
Electrical wiring
Drywall
Joint compound
Paint
Shelving
Storage cabinets
Tile flooring
Tip
Tear out any weak floor joists or sub-flooring if the floor area of the new laundry room needs it. It's difficult to go back and redo flooring once you've installed tile or linoleum, so take care of these issues early on in your remodeling.