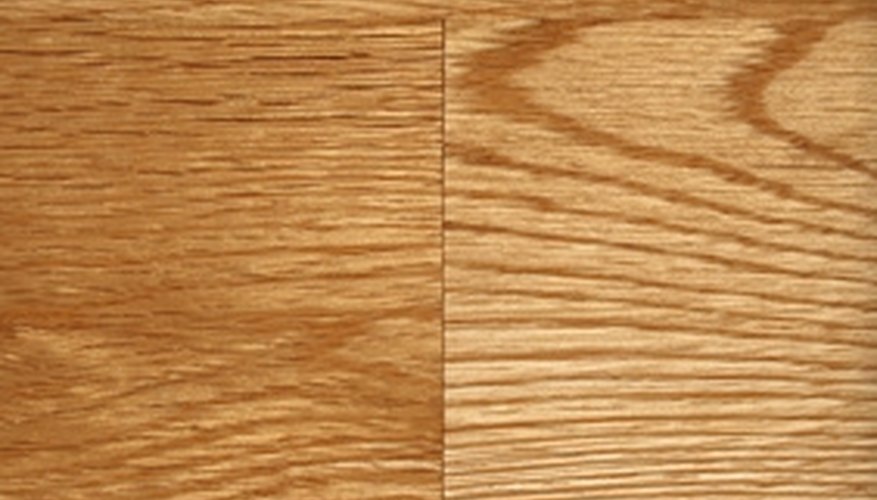 The nature of floating laminate flooring leaves uneven cuts in your door frame. These imperfections are easy to hide if you use the right floating floor transition piece. Finding the transition piece that will work best to connect two rooms with a floating floor depends on the differences in height between each floor.
Set a level down on the floor so it crosses the threshold. The type of transition piece you use between floating floors will depend on whether your floors are level.
Install T-molding on floors that are relatively even but have unsightly cuts or imperfections that you prefer to hide. Shaped like a T, T-molding slides in between the two floors and a top portion covers the edges of both floors. Nail T-molding in place with finish nails.
Install a threshold or reducer to bridge the gap between uneven floors. Both of these transition pieces allow you to position them properly so they hide the floating floor gap and smooth the unlevel flooring so it's not a tripping hazard. Nail the pieces in place so they cover the entire gap.
Things You Will Need

Level
T-molding
Hammer
Finish nails
Threshold
Reducer