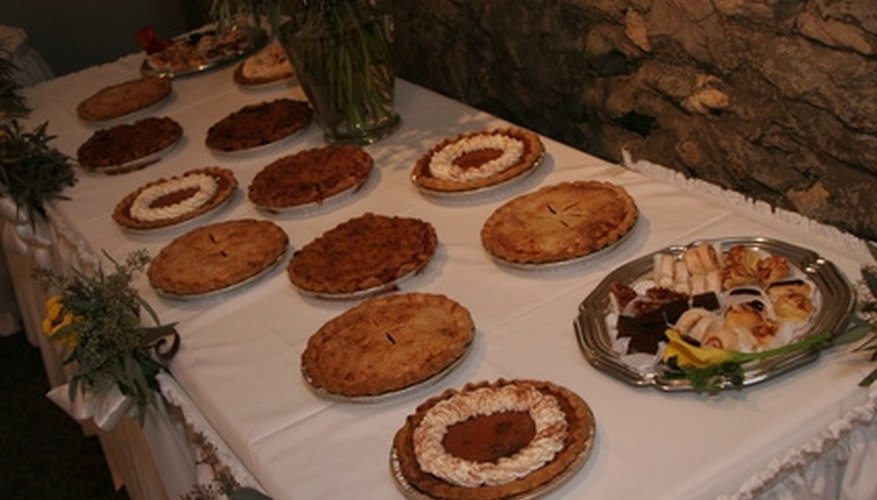 A dining room table that has a leaf, which extends the surface area of the table when in place, is a great way to seat guests for a dinner party and then reclaim the space when they are gone. A butterfly leaf dining table gives you the option to expand your table for guests without having to worry about where to store the leaf when it isn't in use.
Pull the ends of the table out to open the center of the table. You should see a crack running down the center of the table. Pull the ends of the table perpendicular to that crack to make room for the butterfly leaf.
Pull the butterfly leaf slightly out to one side and then up. The leaf should swing naturally out and up. Pull the leaf out toward the side that it lays on. For example, if the leaf lays on the left, pull it out toward the left and then up.
Open the butterfly leaf. Do this only after the leaf is completely out from under the table. The two halves of the leaf should open like butterfly wings (hence the name) and flatten.
Slide the two ends of the table back in, toward the center of the table. Their edges should butt against the edges of the butterfly leaf to create one large, cohesive tabletop.