Repairing a Cracked Bed Leg Brace
Beds are one of the most used pieces of furniture in a home. Over time, the bed may require repair. Leg braces may become cracked because they bear a lot of the bed's weight. It is important to repair a cracked leg brace to keep your bed in safe condition. If the leg brace is left in disrepair, it can lead to further parts becoming damaged. Take your time and carefully glue the leg brace to make a seamless repair.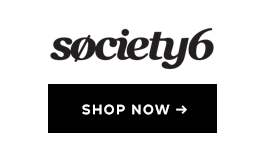 Step 1
Slide the blade of a putty knife into the crack to open the crack in the bed leg brace slightly. Do this slowly and carefully so that you don't further damage the brace.
Step 2
Keep the crack spread open with the putty knife while you apply wood glue to both sides of the crack in the brace. Slide the putty knife out of the crack and press the brace together with your fingers.
Step 3
Place a clamp over the cracked brace and tighten it. Wipe off any excess glue that drips out with a damp cloth. Allow the glue to dry for 24 hours and remove the clamp.
Step 4
Sand the repaired brace lightly with a fine-grit sanding block to smooth out the repair. Always sand in the direction of the wood grain.
Resources
Tips
Inspect your bed for loose parts periodically throughout the year and tighten them to help prevent undue stress on the bed and its parts.
Warnings
Wear eye protection when working with wood to help prevent injuries.
Writer Bio
Jonah Morrissey has been writing for print and online publications since 2000. He began his career as a staff reporter/photographer for a weekly newspaper in upstate New York. Morrissey specializes in topics related to home-and-garden projects, green living and small business. He graduated from Saint Michael's College, earning a B.A. in political science with a minor in journalism and mass communications.
More Articles