How to Frame a Deck for Composite Decking
A deck's frame is essentially a shallow box supported by posts on the ground, designed to safely and sturdily support deck boards, chairs and planters, people and pets, and if need be, snow. One side of the deck connects to a ledger board bolted to a house, while the other three sides rest across a thick beam. Composite deck framing requires joists running across the box spaced correctly apart so the composite deck boards, more flexible than wood, do not deflect or bounce excessively as you walk on the completed deck surface.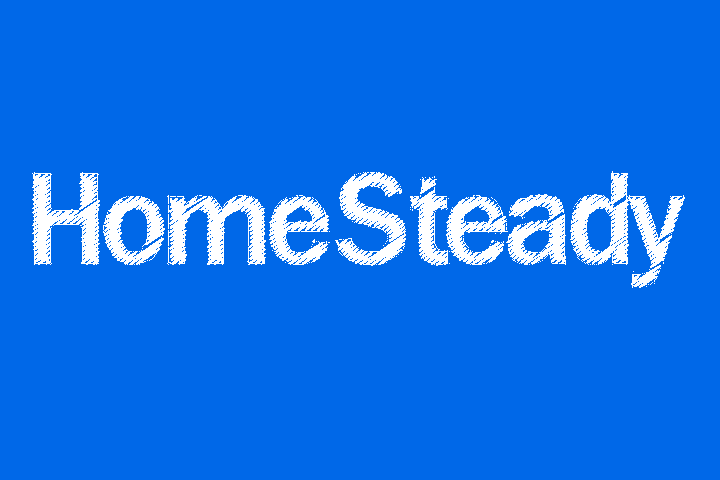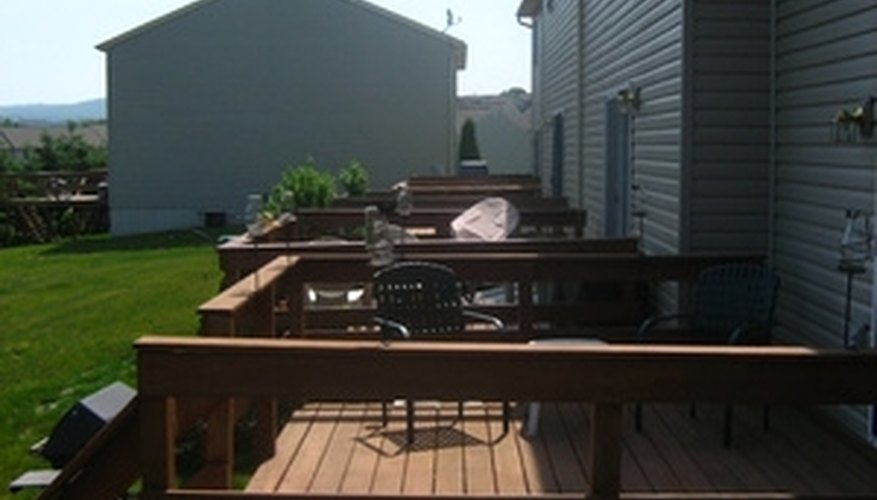 Sketch a design plan on graph paper for your deck. Note the location of your house and where the ledger will go; the header joist, which parallels the ledger; and the outside joists, which complete the shallow box.

Sketch the locations for the inside joists 16 inches on center, meaning from the middle of one joist to the next, for most well-known brands of composite decking, including Trex and WeatherBest. Check manufacturer's instructions for TimberTech, which ranges from 16 to 24 inches on center depending on the specific deck board model. Sketch joists 20 inches on center for CorrectDeck.

Sketch joist locations following the manufacturer's instructions for any deck boards installed at 30-, 45- or 60-degree angles; most require joists for angled decking on 12 to 14 inch centers.

Install a ledger underneath an existing patio door and pour concrete post footings.

Set 4-by-4 posts on top of the footings on post anchors.

Attach a beam made of doubled 2-by-12s to the posts with post caps. Install the 2-by-8 outside joists and rim joist, connecting them with galvanized nails.

Mark the locations for your metal joist hangers on the ledger and rim joist. Follow your sketch for correct distances between joists to support your brand of composite decking.

Nail the flanges of the joist hangers to the ledger and the rim joist using 1 1/4-inch joist nails. Hang the remaining 2-by-8 joists on the hangers. Nail them in place using more joist nails in every hole on both sides of the joists.

Anchor the joists to the beam by using H-fit joist ties. Now your deck framing is complete, and you can proceed to installing the deck boards.
Things You Will Need
Graph paper
2-by-12 lumber
Concrete
4-by-4 posts
Post anchors
Post caps
Joist hangers
2-by-8 joists
Circular saw
Galvanized nails
Hammer