How to Create Tab Top Valances
A valance is a curtain that only hangs down a portion of a window, usually about one-third of the way. This decorative window treatment allows for a lot of sunlight to enter the home. A valance works well in rooms where privacy is not necessary, where you want short curtains or where you have blinds, but want some form of fabric to soften the harsh lines of the windows and blinds. Valances take very little time to make. Add tab tops to your valances for a different look instead of sewing a rod casing.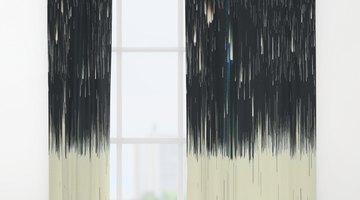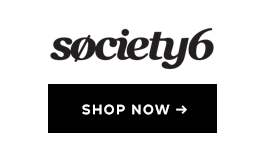 Step 1
Wash and iron your fabric to prevent shrinkage later.
Step 2
Measure the width of your windows and double that measurement. Measure how far down the window casing you want the valance to hang and add 4 inches.
Step 3
Cut two pieces of fabric to the necessary measurements to give you a front and a back to your valance. Cut out strips that measure 4 inches by 8 inches for the tabs. Plan to sew a tab to your valance every 6 inches.
Step 4
Sew the two pieces of the valance together first. Lay the two pieces with right sides together. Use pins to hold the bottom and the two sides in place. Sew around the three sides.
Step 5
Turn the valance right side out. Iron the seams.
Step 6
Prepare the tabs to add to your valance. Fold the tab strips in half lengthwise. Use pins to hold them in place if necessary, and sew down the entire length. Turn the tubes right side out.
Step 7
Iron the tubes so that the seam is in the middle of one side, which will be the back of the tab.
Step 8
Fold 1/2 inch under the raw edges of the top of the valance and iron to hold the fold in place. Mark out every 6 inches at the top of your valance.
Step 9
Take one tab and fold it in half width wise. Insert ½ inch of it between the two layers of the valance, and use a pin to hold it in place. Repeat with the remaining tabs.
Step 10
Sew straight across the top of the valance to close up the seam and hold the tabs in place.
References
Resources
Tips
Use a medium-weight fabric to make a tab top valance. Some light fabrics will allow the sunlight to show through, and you will be able to see the seams of the tabs.
These tabs will fit on a 1- or 2-inch curtain rod. If you have a wider curtain rod, adjust your tabs accordingly by making the strips a little bit longer.
More Articles