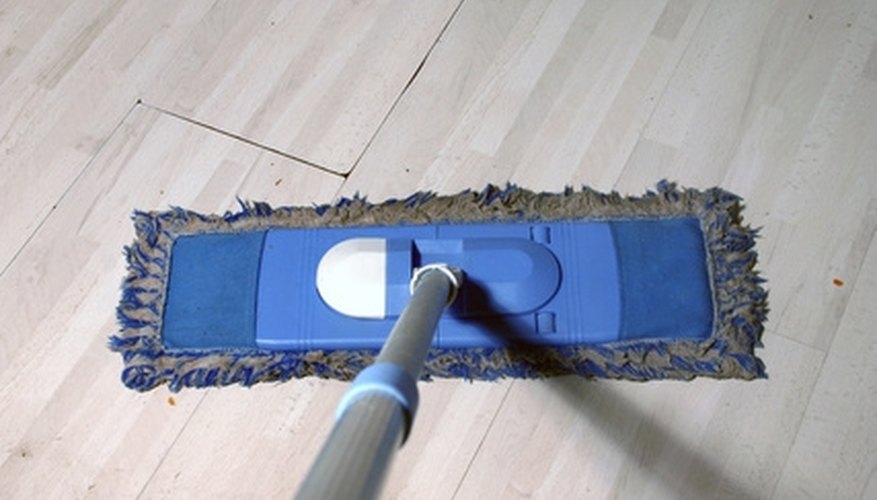 Over time, white linoleum floors may stain because of foot traffic and the sun. Although it isn't possible to correct sun stains, it's simple to remove the residue and stains from spills and shoes to return your flooring back to its original white.
Vacuum the floor, removing dirt and dust.
Fill a bucket with of hot water and add dish soap. If you are cleaning an originally all-white floor, add in a few drops of bleach.
Dip the cloth or sponge mop into the mixture, then move the mop over a section of the floor, starting with the corner away from the doorway (you want to finish by the doorway so you can exit the room without tracking in new dirt).
Press down firmly when mopping to apply extra pressure to the floor. This removes more stains. Wring out the mop as it becomes dirty.
Dry off the floor with a clean cloth or rag while the floor is still slightly damp. This helps bring out additional dirt and stains and helps return the linoleum back to its original white.
Things You Will Need

Bucket
Dish soap
Bleach
Cloth or sponge mop
Rag or clean cloth
Vacuum