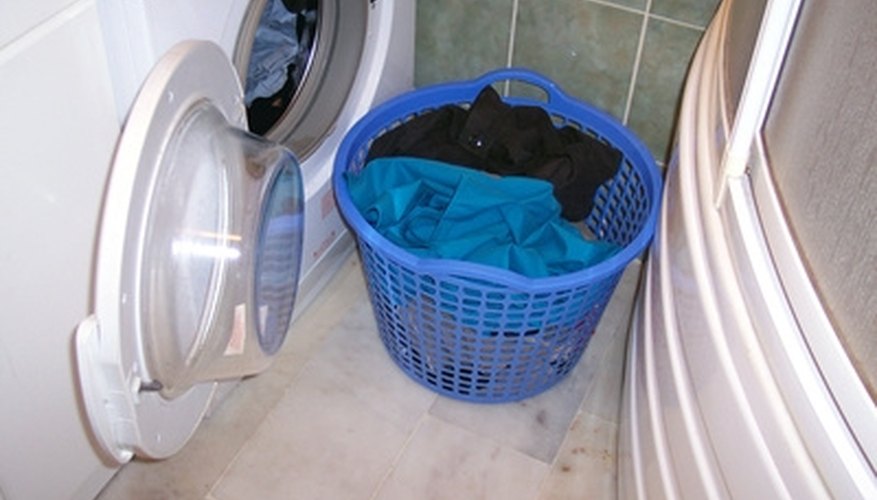 The dryer has 12 dryer cycles that allow for a wrinkle free dry, a damp dry and a simple air fluff. Even though the dryer has a very lightweight dryer drum, if the belt on the dryer drum is broken, the dryer will not be able to properly dry the clothes in the unit. When the dryer spins, all of the moisture on the clothes evaporates out of the unit and outside the house through the dryer hose. If the drum is not spinning, all of the moisture gets trapped in the dryer.
Pull your dyer out from the wall in your laundry room. Unplug the power cord connecting the dryer to wall outlet your home.
Use a screwdriver to remove the screws holding the control panel in place on the top of the unit. These are located at the each end of the control panel. You will need a Philips head screwdriver to do this.
Take the control panel off of the top panel of the dryer, but leave all of the wires coming from the bottom of the control panel alone. Get somebody to hold the control panel or rest it somewhere off to the side.
Take off the screws connecting the top panel of the dryer to the side panels. These are located on the back of the unit. Lift the top panel off of the dryer and place it out of the way.
Unscrew the screws holding the front panel and the side panels onto the unit. These will be found in bottom corners of the dryer. When the screws are out, lift the panel up to bring them free from the bottom casing.
Remove the front panel of the dryer and locate the idler pulley in the unit. This will be on the bottom right hand side of the dryer in the right hand side. The dryer belt will be attached to the pulley unless it has snapped.
Take your new dryer belt and wrap it around the dryer drum. Pull the idler pulley toward your body and wrap the dryer belt around it. Spin the drum to the right to make sure the belt is securely fastened.
Put the side and front panels back onto the dryer and replace the screws holding them in. Put the top panel back onto the dryer and replace the screws holding it onto the unit. Put the control panel back on and replace the screws holding onto the unit.
Plug the power cord back into the wall and turn the dryer on to test it.
Things You Will Need

Screwdriver
New dryer belt