Improving the Efficiency of Your Heat Pump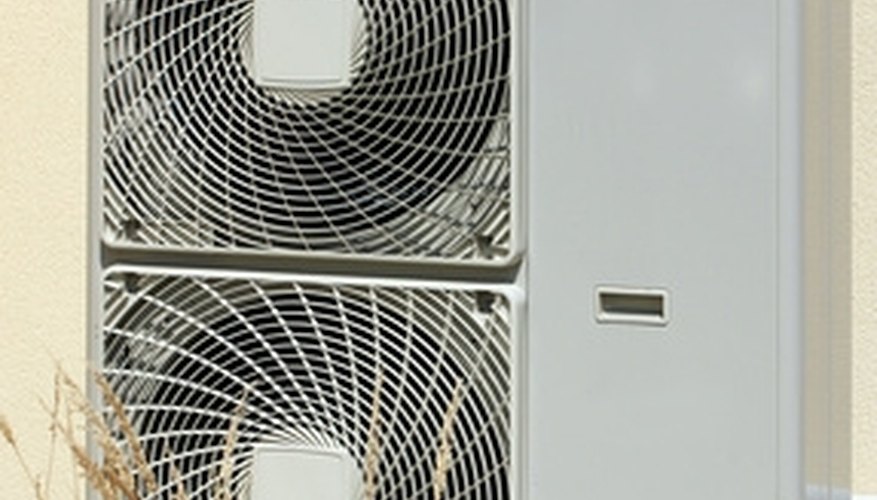 Preventative maintenance is needed to avoid these pitfalls. You can perform most minor maintenance issues yourself with the right equipment. However, you should establish a relationship with a certified HVAC company to take care of larger, technical issues.
Replace the heat pump air filter. Over time, dirty filters can reduce the efficiency of your system and cause damage to the unit. Make sure you purchase the correct size filter for your system. Most disposable filters have the size printed on the rim of the filter. You should change your filter at least every three months.
Purchase a programmable thermostat. A programmable thermostat allows you to adjust your system's use based on your schedule. Not only will this help your unit run more efficiently, it will save you money on your electric bill. There are a wide variety of models on the market, so make certain you select one that fits your scheduling needs.
Seal your air ducts. You may not realize how much warm air your home loses to leaks. Your heat pump has to work harder to replace the air being lost. Check in places such as the garage, attic and basement for unseen leaks. Also check to make sure the registers are properly installed.
Call a qualified HVAC technician to have your system serviced. The best time to have the system serviced is in the fall, before it gets too cold and technicians get busy. A certified technician will perform a more thorough check-up on your unit to ensure it is working efficiently.
Things You Will Need

Heat pump air filters
Programmable thermostat
Mastic sealant or metal tape
Tip
A qualified technician can also help you locate air leaks and choose the programmable thermostat that works best for you.