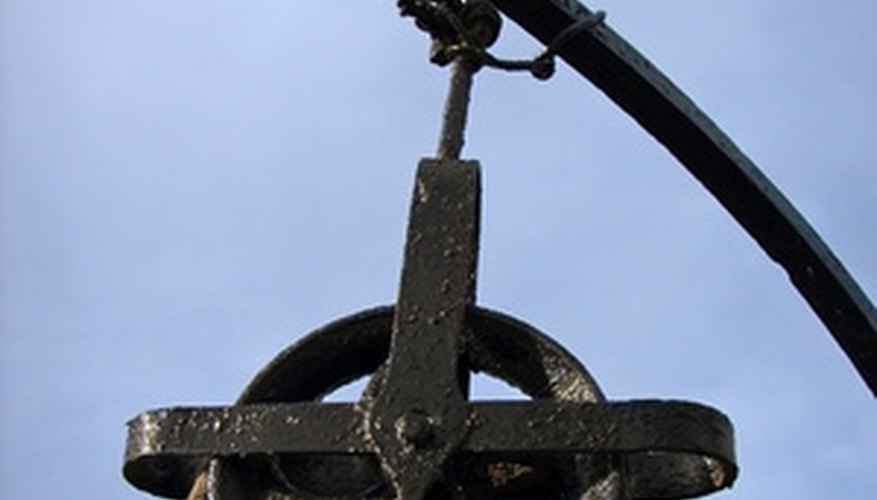 The pulley, a wheel with a channel in its rim to accommodate a rope, answers that problem. Known as a "fairlead" to professional seamen, a pulley can be rigged with dispatch---some, called "snatch blocks," are fully-enclosed, permanently-mounted pulleys with a side that swings open, allowing the rope to be set on the pulley.
Secure the pulley to a stable surface at the point where the rope that will be riven through it---reeving is the name for the process of rigging rope through a pulley---needs to change direction.
Insert the end of the rope between the wheel and the frame of the pulley. The rope should rest on the sheave---the wheel of the pulley---rather than the frame.
Continue pulling the rope through the pulley and toward its destination---the object to be moved, or the object to which the rope is to be secured.
Tip
The hook or ring atop the pulley can be tied in place or attached to a permanent mounting fixture.