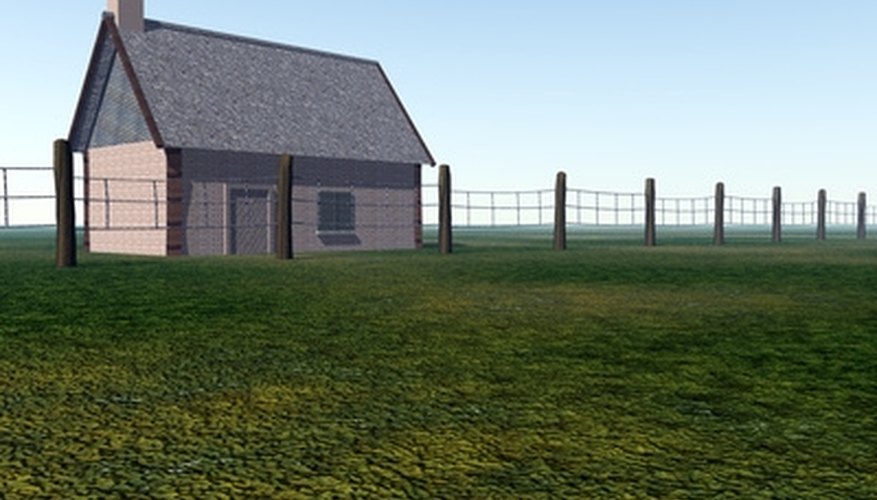 The size and location of the house, outbuildings, driveway, trees and landscaping are influenced by the owner's plans. Often the raw land is located in a rural area and the owner values the open space, surrounding scenery and natural features of the property. However, numerous county and state rules, regulations and restrictions affect the development of raw land.
Locate the property boundaries or hire a lot survey. Inspect the raw land and note the slope, vegetation, presence of rocks and other features. Determine the soil texture and approximate depth.
Visit the county planning department and identify the permitted uses for the land. Find the setback requirements for the number of feet buildings must be placed away from the property boundaries. Search the land title and study the building permit process for the county.
Identify the lot preparation requirements, such as leveling and tree removal. Talk to the neighbors or local residents to obtain more land information. Are there high winds, deep snow, heavy rains, blowing dirt, wet soil or other problems with the property?
Find the access to the property. Determine the county building department requirement for roads and driveways.
Locate the closest sewer hookup. If none are nearby, determine the type of septic system permitted by the county. The soil texture is a determining factor for some septic systems.
Find a source of water. If a well is necessary, research the depth and type of wells located nearby. Anticipate any water quality issues and the required distance between wells and septic systems.
Locate the nearest power and phone hookups. If they are some distance, power poles or underground lines may be installed but usually at considerable cost. Study the feasibility of solar or generated power on site.
Find the type of fire protection available for the land, and contact insurance companies to discuss availability of insurance for the project.
Create a development plan for the lot. Sketch the lot and include all planned construction. Find a lender and hire an architect and contractor, if necessary.
Obtain the necessary county permits and schedule the required inspections.