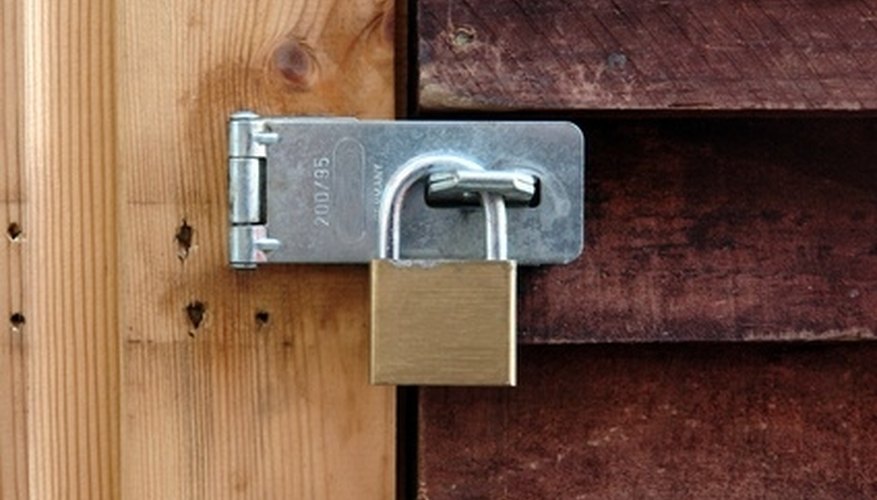 Wood stains are widely available in a variety of textures and colors, and are relatively inexpensive. They can easily be applied to wood furniture with a paintbrush. If you can't find the exact color you're looking for, you can purchase two colors and mix them together. Mixing wood stain is a simple process that even a first-time stainer can complete.
Determine the type of wood you plan to stain. Some woods--such as oak, elm, locust and chestnut--are more porous than others, such as pine, so they're more apt to soak up stain quickly. Test a small area of the wood to see how it adjusts when you brush on some stain. If you're satisfied with the test results, it'll be easier to commit to staining the entire structure.
Choose two or more stains that are similar to the wood's color. Going too dark with your stain will cover up the wood's natural pigment and make it appear fake. Going too light with the stain will do no major harm to the wood, but will be a waste of your time as no major change will occur. The stains you choose should all be different hues in an effort to create the perfect blend of stains.
Pour the stains into a plastic bucket. Start with the stain that's closest to the natural color of your wood and add other stains as you see fit. Stir the stains together using a wooden paint stirrer until they're well blended. Use a paintbrush to test your stain creation on a small section of the wood. Perform your test in an inconspicuous area, such as the bottom of a piece, in case you need to make changes. If a change is needed, add more stain(s) until you reach your desired hue.
Things You Will Need

Paint stir stick
Plastic bucket
Tip
If your wood staining project is large, be sure to mix enough stain to complete the entire project. This will eliminate the hassle of trying to match up the stain creation a second time.