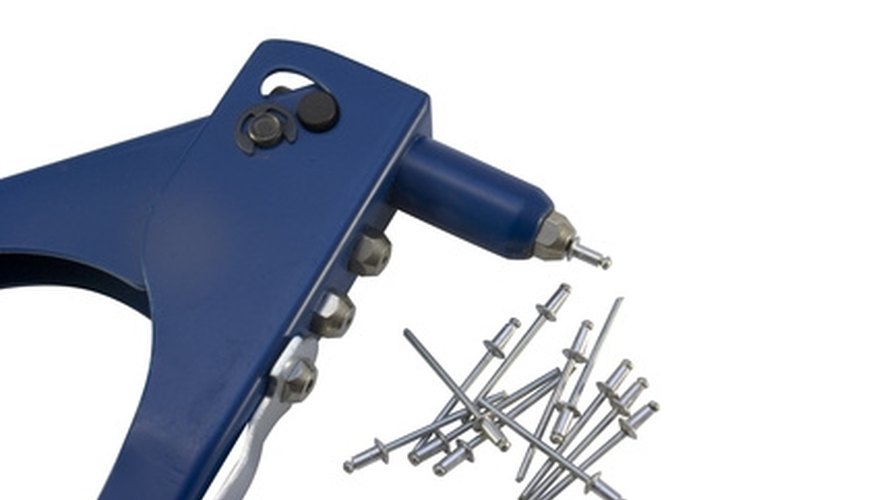 They are used in many products, including furniture, computers, appliances, electronics, children's toys and various vehicles. Once installed, they are extremely difficult to remove. There are a few different ways to install them, but no matter the type, or the installation method, plastic rivets can be used and installed quickly and easily.
Count the number of holes to determine how many rivets will need to be installed.
Squeeze down on the handle of the rivet gun to make sure it is in proper working order. Place the skinny end of the rivet into the gun so that the threaded end will go into the hole first. Push the rivet until it is securely in the gun.
Line the rivet up directly with the hole, making sure to hold the rivet in place in the gun the entire time. Slide the rivet into the hole and keep pushing in until the rivet gun is up against the surface. Turn slightly counterclockwise while pulling down on the handle of the gun to slowly to shoot the rivet into the hole.
Release your grip on the handle and grip one more time. Press down on the handle and pull the rivet gun away from the rivet. Repeat this process for each hole that needs a rivet.
Inspect each rivet once completed to make sure they are securely in place and not sticking out at all.
Tip
Be sure to check the rivet gun before purchase to make sure it will not damage any paint it may be working near.