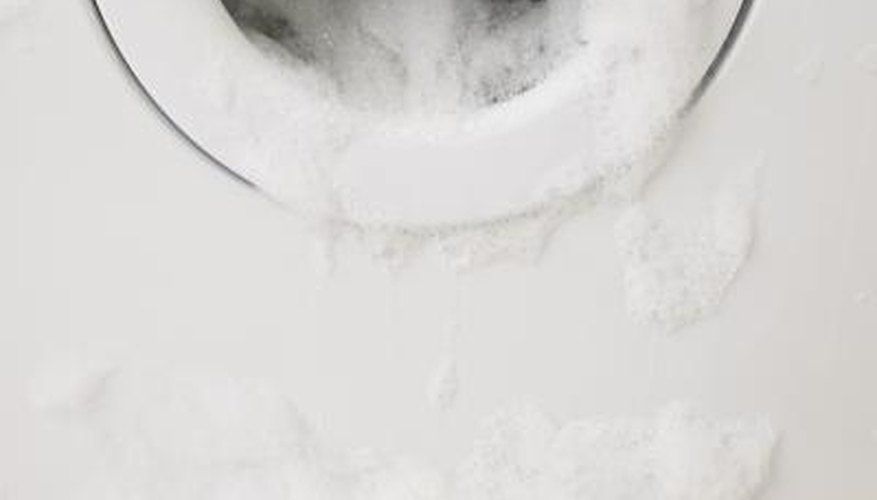 The washer is on sale online or in many home retail, appliance or department stores. Users should find that the washer operates well under standard circumstances with basic maintenance and care but if problems arise some troubleshooting methods may be beneficial.
Ensure the Kenmore Elite washer is firmly plugged into a working power outlet if the washer is not turning on or working at all. Reset the circuit breaker if necessary.
Stop the washer and check the tub for foreign objects like keys, nails or coins if you hear a clinking or rattling sound. Check clothing items for objects prior to placing the pieces in the washer. Move the items evenly inside the tub if the washer is vibrating or thumping and add more items if necessary or take items out. Examine the legs on the washer and make sure all four legs are touching the floor. Make adjustments as necessary.
Examine hoses and nozzles if water is leaking from the washing machine and tighten the connections. If the washer is located near a sink in the home, check the drain on the sink and clean as necessary, as a household drainage problem may affect the washer. Open the washer and see if a large item is on top, deflecting water out of the washer.
Use high efficiency laundry detergent if there is a musty smell in the washer (high efficiency detergent is marked HE) or there is over-sudsing. Use only the recommended amount of detergent. Remove items immediately after the washer finishes cleaning to prevent mold from developing and leave the washing machine door open when not in use (if possible).
Clean the inlet screens on the water inlet hoses and verify that the water valves are turned on, if the washer is not filling with enough water. Note that the Kenmore Calypso is an energy-efficient washer and uses less water than traditional washing machines.
Things You Will Need

Clean cloths
High efficiency laundry detergent
Wrench (if necessary)