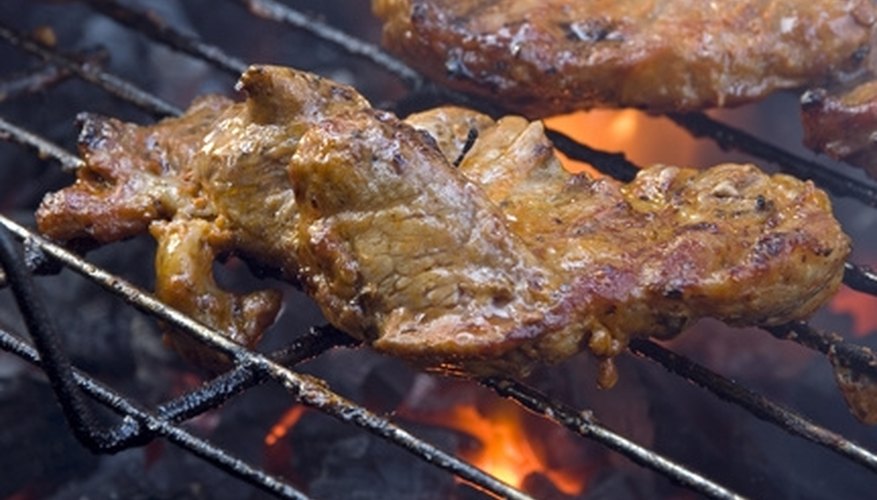 It may be a complex brick barbecue that is powered by gas or a simple oil drum barbecue that is fueled by charcoal. Either way, with a homemade barbecue grill you will have to make your own cooking grid that fits your barbecue.
Measure the area of the barbecue that the grid needs to sit in.
Cut a piece of expanded mesh metal so that it matches the measurements minus a quarter inch of the area that the grid needs to sit in.
Weld the quarter-inch steel rods to the edges of the expanded mesh metal to provide reinforcement. If your grill is over 8 square feet, weld cross bars underneath the mesh.
Smooth the surface using a sander or a disk cutter. Brush off the filings and place the grid into the grill slot of the barbecue. Before using the grid to cook food, light the grill and leave for an hour to remove oil and metal particles.
Things You Will Need

Expanded mesh metal
Disk cutter
1/4-inch steel rods
Welder