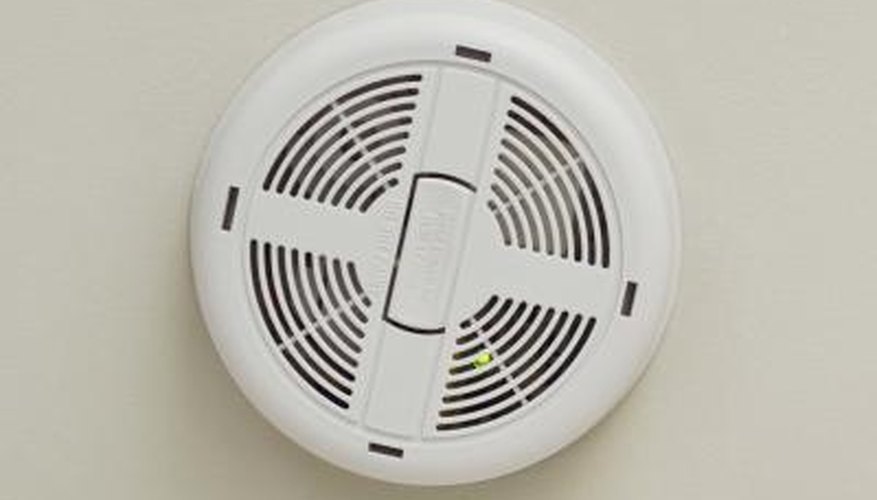 When a fire starts, whether it begins as smoldering embers or actual flames, your smoke alarm will sound, alerting you and your family to the danger of a potential fire. However, your smoke alarm can also go off during occasions when there is no danger, such as when you overcook something in the oven, an event which can cause a lot of smoke. When this happens, you can disable the smoke alarm to prevent it from sounding.
Step 1
Identify what kind of batteries your smoke alarm takes. You can find this out by checking the inside of the smoke alarm or consulting the user manual.
Step 2
Change the batteries to make the smoke alarm stop beeping. When an alarm's batteries are low, it will sound an alert. Putting in new batteries will cause it to stop beeping.
Step 3
Press the "Hush" button on your smoke alarm. On some models, the hush feature will disable the alarm for a period of time, allowing you to clear the area of smoke.
Step 4
Remove the batteries from the alarm. If all else fails, you can remove the batteries or disconnect your smoke alarm from its power source. This should be a temporary measure. Replace the batteries as soon as you clear the smoke away so your smoke alarm can continue to protect your family.