How to Turn the Carpet Directional Tool in Xactimate
The Xactimate program is software designed to determine the approximate amount of damages done to a home in the event of a fire, storm or other disaster. Professionals use this software to gain an idea of what components of a home were damaged and how to go about replacing them. One of these items is the carpet in a home. Once you add carpet to your virtual floor plan, the carpet directional tool will help you determine which way the carpet should face.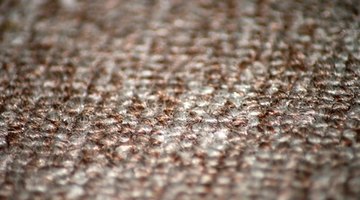 Click on the "Price List" window on the right side of the screen. Click on the search bar and type in "Carpet" with your keyboard. A list of carpet items that you can add to your floor plan will appear. The first item on the list will be standard carpet, showing the unit price. Click on this item to choose carpet.

Move the cursor to the center of the room that you want to add carpet to on the floor plan. The room and any closets will be highlighted in yellow, indicating carpet can be placed in the room. Click again to add the carpet. Do not click if the walls of the room are highlighted or you will be adding carpet to the walls.

Click on the "Flooring Overlay" button located at the taskbar at the bottom of the screen. This button will display red arrows that represent the direction that the carpet is running in the room. You may notice that the direction the carpet is running in the main room may be different from the direction it is running in closets and bathrooms attached to the room.

Click on the "Floor Covering Direction" tool on the tool bar located on the top of the screen. Once this tool is selected, move the cursor to the room and click on one of the red directional arrows. Each time you click the arrow, it will change the direction of the carpet. Click each arrow until it displays the correct direction. Click on "File" then "Save" when you are finished to save your changes.
References
Writer Bio
Chris Waller began writing in 2004. Chris has written for the "Fulton Sun" and eHow, focusing on technology and sports. Chris has won multiple awards for his writing including a second place award in the Missouri Press Association's Better Newspaper Contest. Chris earned Bachelor of Arts degrees in journalism and English from Truman State University.
Photo Credits
More Articles