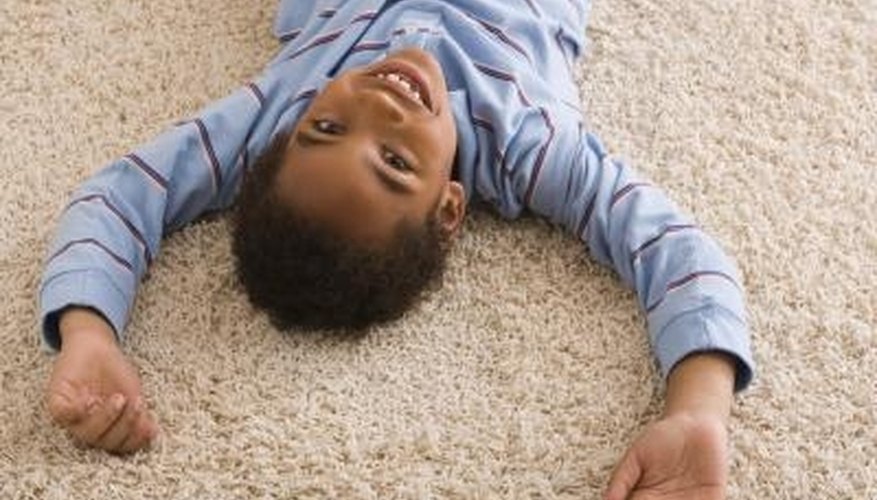 Different grades, designations and treatments that vary from manufacturer to manufacturer can make the task of choosing carpet complicated and time consuming. To simplify the process, consumers should take time to do a little background research, such as reading books on carpet construction, visiting carpet and flooring association sites online and visiting local carpeting stores. The more you know about carpets and their construction, the better you will be able to evaluate the best carpet for your particular needs.
Learn the different types of carpet fiber to determine which is best for your use. Nearly 75 percent of today's carpeting is made of nylon, which offers color retention, stain resistance and a wealth of styles. Wool is a very durable fiber for home use and is valued for its ability to clean well. Polyester carpet is resistant to stains and fading, but is not as resilient as nylon fiber. Determine the maintenance requirements of each carpet type and whether it's suitable for your lifestyle.
Touch the carpet to judge the density of the fiber tufts and yarn weight. The number of twists of fiber per inch gives you a good idea of how well the carpet will withstand normal use. If you can easily feel the backing between the fibers, the carpet is not densely woven and will show signs of wear quickly.
Ask about stain resistance. Many manufacturers add resistant coatings to the carpet fibers to keep them from absorbing stains. These add to the price but also ensure the carpet keeps its appearance longer than untreated material.
Read reviews of the different manufacturers. Some manufacturers have built a long reputation of quality and good customer service for their product. Others are not well known and do not have a good track record. Know the company behind the product to evaluate the quality and price of the carpet in question.
Things You Will Need

Carpet books
Internet connection
Carpet stores
Tips
Check the backing of each carpet to determine warranty information that may be helpful if you have a problem. Save purchase receipts to prove warranty coverage.

Nylon carpet fibers, despite their advantages, tend to cause static electricity shocks, according to FacilitiesNet. This may make nylon unsuitable for some home uses.