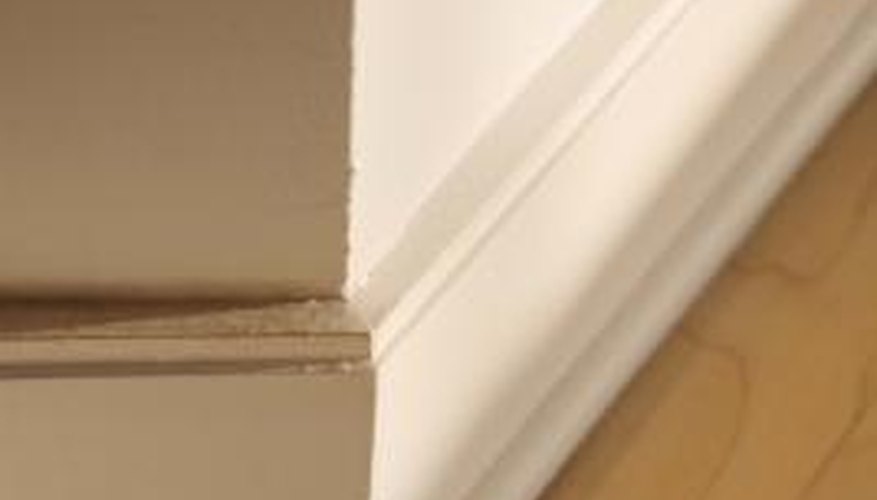 One method is to cut the base molding flush with your new flooring, that way you can slide the flooring under the baseboard so that it looks like a professional job. This is done with a Dremel tool with the right attachments and takes just a few minutes.
Step 1
Install the wood flush cutting blade into the Dremel with the Allen wrench provided with the Dremel tool. Plug in the Dremel.
Step 2
Place your piece of flooring (hardwood floor plank or a piece of tile) face down on the ground and push it up against the baseboard you wish to cut.
Step 3
Hold the Dremel so the bottom of the blade is on top of the spare flooring.Turn on the Dremel and set it to the fastest setting using the adjustment knob on the Dremel.
Step 4
Plunge the Dremel blade into the baseboard with low pressure, allowing the blade to do its work and not get jammed up. Pull the blade back out of the baseboard, then move it over to the left or right and plunge it into the baseboard again. Repeat until the baseboard is cut across the width of the door jam, or the length of the wall.
Step 5
Turn off the Dremel and pull the spare flooring away from the wall. Pull out the cut piece of baseboard with your fingers. Sweep up any wood dust in the area with a broom and dustpan. Slide the spare flooring under the baseboard to confirm that it fits correctly.
Things You Will Need

Flooring material
Dremel oscillating tool
Dremel flush cutting blade
Broom
Dustpan