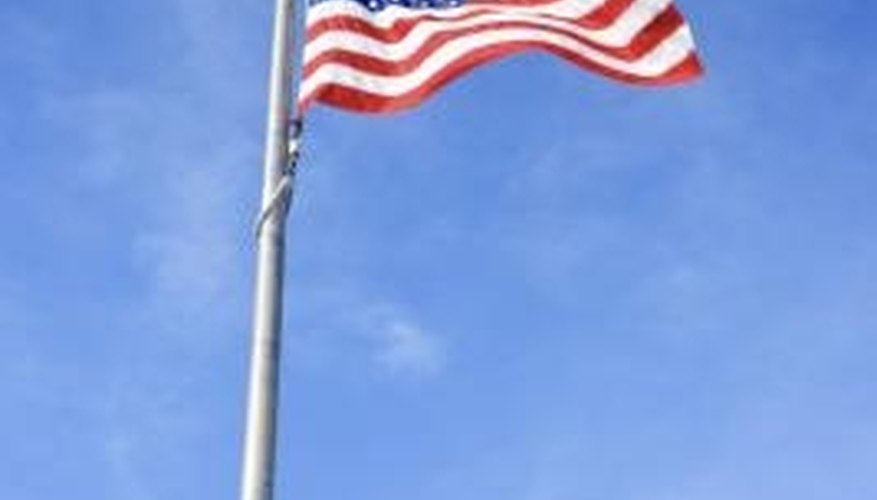 Nylon is a polymer commonly used for making hosiery, track pants, swimwear, all-weather jackets and bedspreads. Polyester is a synthetic fiber manufactured from petroleum, coal, water and air, and is used for making clothing, home furnishings and many other items. Though both nylon and polyester are robust materials good for making flags, you can easily tell a polyester flag from a nylon flag.
Look at the fabric. Nylon fabric is shiny, whereas polyester looks a bit like cotton.
Feel the fabric between your fingers. Nylon feels lightweight and is water repellant. Polyester is heavier and feels like cotton.
Watch how the flag flies on the pole. Nylon flaps in the slightest breeze, but polyester flags are heavier and take much more wind to carry it aloft. In heavy winds, the light nylon fabric will "snap" loudly, which is why people prefer using polyester flags in windy areas to reduce wear and tear on the flag.