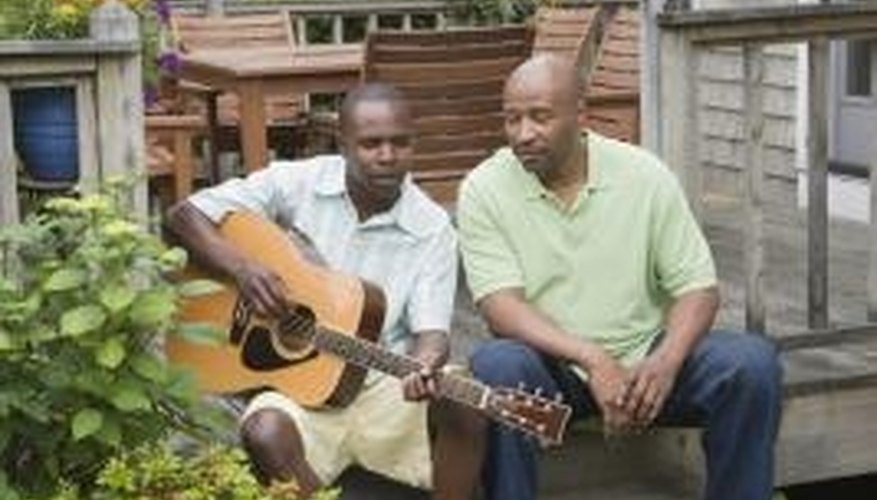 Stair stringers run up from the ground and are attached to the deck. They are spaced out every 3 feet and shaped like stairs. Stair treads are then attached to the stringers so you can walk up and down the steps. There are different sizes of stringers ranging from three steps up to seven steps, depending on how many steps your deck will have. No matter how many steps it will be, attaching stringers follows the same basic installation procedures.
Mark the location on the side of your deck where the stringers will attach. Butt the first stringer up at the desired location and draw a line on each side with a pencil. Measure down 36 inches with a tape measure and repeat the process for the other stair stringer.
Measure the vertical drop from the surface of the deck to the ground. Record the measurement and divide that number by seven to get the number of steps your stringer will support. If the measurement is 35 inches, then the deck will have five stairs.
Line up the first stringer at the mark on the side of the deck. Hold it firmly in place and press an angle bracket up next to the stringer along the outside. Slide a washer over a lag bolt and insert a lag bolt through the pre-drilled hole in the angle bracket and into the deck.
Insert bolts and washers through the remaining pre-drilled holes on the angle bracket with a power drill. Attach an angle bracket on the inside of the stringer and repeat the same installation process.
Line up the second stringer on the other side at the marked location and repeat the same process for the installation of the second stringer.
Things You Will Need

Pencil
Tape measure
Angle bracket
Lag bolts
Washers
Power drill
Tip
Check the building code for the area you live in to verify what size stringers you can use and how high the deck must be off the ground.