How Does Granite Get Made Into Countertops?
Granite is an igneous rock, formed as molten magma slowly cooled and crystalized, creating distinctive and diverse patterns in the stone. It varies in color from pale, almost white, with pinkish tones, to midnight black and charcoal; granite may have a brown cast or a hint of green, and some rare granite is blue. It's a popular countertop material because it is so durable, difficult to damage, slow to stain, and beautiful. Your granite counters will be a little slice of a mountain -- and take a mountain of work to prepare and install correctly.
Your Slice of the Mountain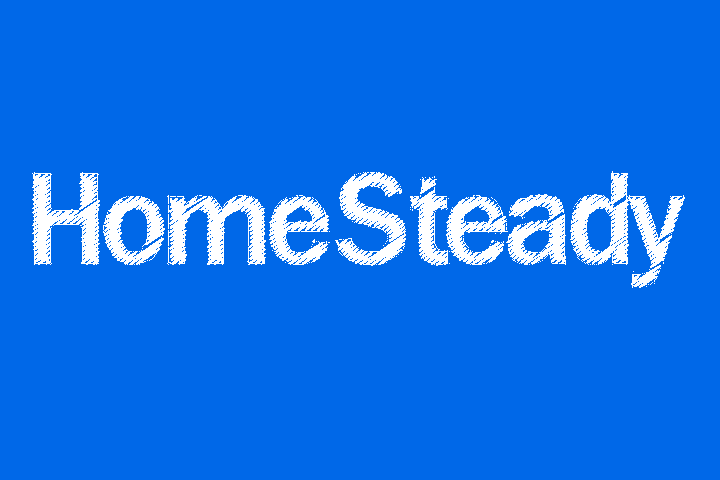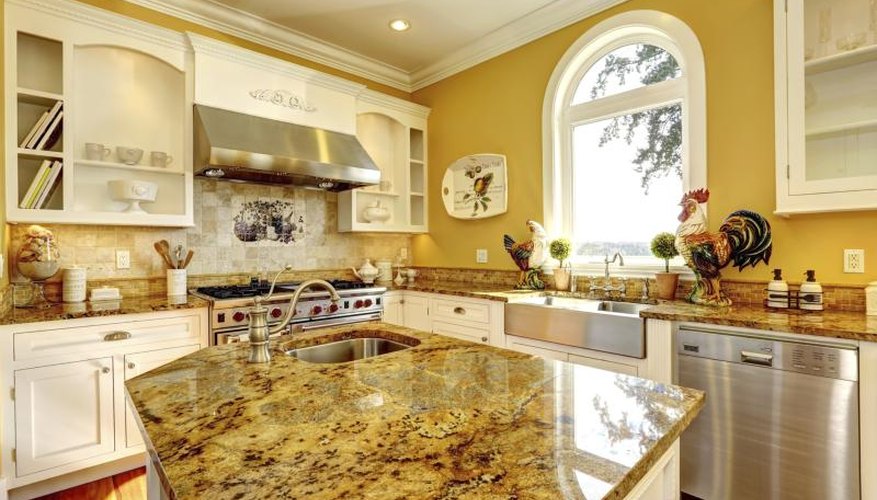 Real granite countertops have a history as rich as any character's life in a novel. The stone is mined from a quarry, typically in Italy, Brazil, India or some parts of the United States. Miners blast chunks of stone from mountainsides, using dynamite, chisels and drills. Then the great slabs are sliced into symmetrical pieces, usually rectangles anywhere from 4 by 7 feet to 5 by 9 feet, at thicknesses of around 3/4 inch to 1.5 inches or slightly thicker. As it is sliced, each piece of granite is numbered so the same lots can be matched for custom counter work.
Custom Countertops
Standard counter sizes may be pre-cut and sold for relatively simple installation, but a lot of counter work is custom. An installer will come to the location and measure the space, paying particular attention to openings for sinks and faucets, cabinet overhangs and cooktops. Then a frame is made, replicating the exact counter, to use as a template for cutting the stone slab. You should select your stone at the quarry or from an onsite supply at your fabricator's warehouse. You should also visit the fabricator to help determine where on the slab the template should go to take advantage of the varied pattern. Granite may be finished in a number of edges, from squared and mitered to eased and mitered, bull-nosed -- a rounded edge, ogee, DuPont, and more beveled and fancy edges that resemble decorative molding.
Taming the Stone
A contractor will install a subcounter over the lower cabinets or base of an island to support the granite, with some plastic sheeting or another barrier between the granite and the subcounter. The slab or slabs of granite are laid in place; often some last-minute adjustments are required for a perfect fit with cutouts, backsplash or granite pieces to be joined. Tinted silicone, applied between pieces to be joined, allows the granite to expand and contract imperceptibly. A well-made joint is invisible.
Shined and Sealed
Most polishing is done at the warehouse or workspace with huge machines and water sprayers to cut the dust. But the installer may do some final polishing after the stone is set in place. Granite is an extremely hard stone and it's tough to scratch and nick it. But it is porous and can absorb spills and stains. Sealing the stone, before or during installation, allows liquid to bead on the surface without penetrating and will keep counters looking pristine longer. Granite counters should be resealed about once a year.
Deep Discounts
If you have a small job -- a bathroom vanity or a modest galley kitchen -- you may be able to save considerable money by asking to see granite remnants. Fabricators, and consumers, pay for the entire slab but don't always use the whole thing. Your contractor may have leftover pieces large enough for your needs, at an extreme discount. Distributors that warehouse quarried slabs of granite are another source for off-price granite. Installing granite countertops is expensive, but they are an investment that improves the value of your home.