Kitchen Bulkhead Ideas
The bulkhead area above your kitchen cabinets can easily become a decorating wasteland, because it's difficult to know how to handle the area. You may be tempted to paint it the same color as your walls and leave it alone, but you can add character and flair to your kitchen simply by giving your bulkhead a more interesting look. You can choose from several decorating options for your bulkhead, so you can find a look that complements the rest of your kitchen's decor and gives the room a visual boost.
Bold Paint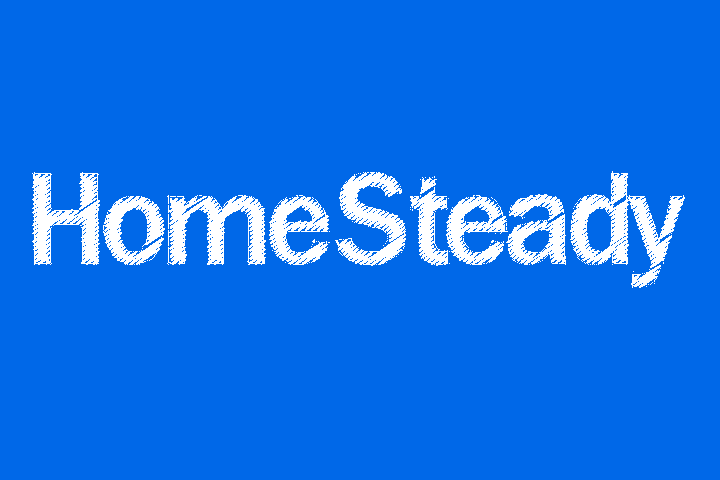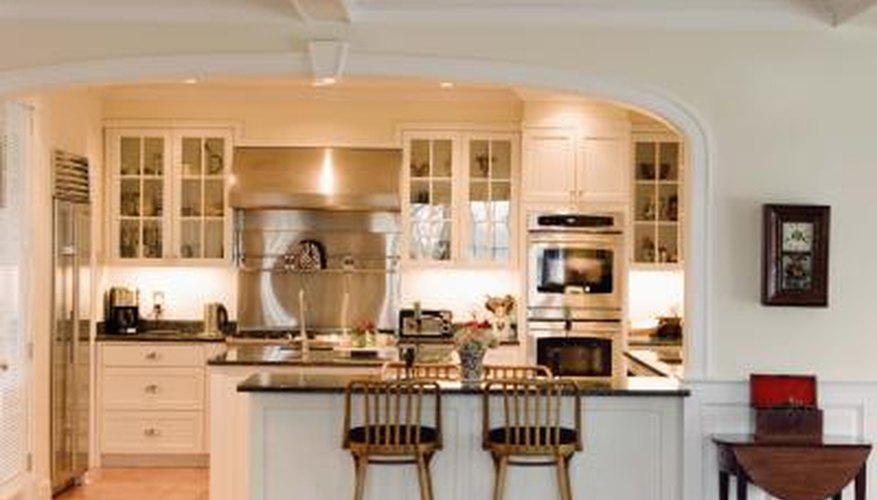 The bulkhead can be an ideal spot to introduce a pop of color to an otherwise neutral kitchen. If you want to create a cozy, inviting feeling for the room, paint the bulkhead a warm, rich shade like wine, terra cotta, plum or gold. To give your kitchen a bright, airy look, pair crisp white walls with a robin's-egg blue or sunny yellow color. You can also give your kitchen an elegant look by pairing tan or gray walls with a jewel-toned shade like ruby, emerald or sapphire.
Wallpaper
You can also use the bulkhead to incorporate pattern into your kitchen. While you can paint your own pattern, wallpaper is an ideal option for the bulkhead, because it comes in a variety of designs and is easy to apply. For a simple, basic look, try a subtle floral wallpaper to help soften the look of your kitchen. If you prefer a country look, hang striped, checkered or plaid wallpaper on your bulkhead. You can also opt for a whimsical pattern that features butterflies, fish or birds to give your kitchen a unique look. Fruit, vegetable or other food-related patterns can add a fun touch to the bulkhead as well.
Stencils
If you don't like the idea of a detailed pattern on your bulkhead, use stencils to paint a few key images in your kitchen. You can find stencils in a variety of designs and shapes at the craft store, so you can customize the bulkhead's look to fit your décor theme or personal style. For a simple look, choose a single large stencil and paint the center of the bulkhead. For a more detailed look, go with a small or medium-size stencil and space out several of the images along the length of the bulkhead. A fleur-de-lis stencil can add an elegant, Old World feel to your kitchen, but you can also use quirky stencils like a wine bottle or bunch of grapes. Since you likely need a ladder or step stool to stencil on your bulkhead, use a repositionable mounting spray to hold the stencil in place to make it easier to paint.
Plate Rail
Your bulkhead can also be an ideal space for displaying decorative items in your kitchen. In particular, you can install a plate rail and use the space to show off a collection of vintage or decorative plates. For an even more dramatic look, you can pair the plate rail with decorative molding. Paint the plate rail and molding to match your cabinets or countertops to create a unified look for the space, or leave them with a natural, stained finish for a rustic, country look.