Regulators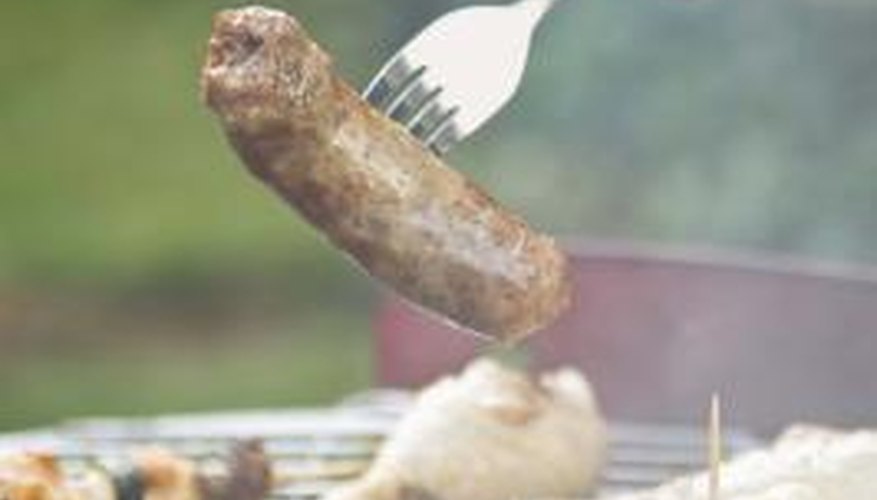 These grills come in a variety of shapes and sizes, but they all share one thing in common: They all operate according to the same general principles common to propane heating. Propane grills usually contain one or two propane tanks containing propane gas under pressure. That pressure is integral to proper operation of the system.
The pressure of a propane grill is determined by the propane regulator. The regulator serves an important purpose in the transference of gas from the tank to the grill. The propane inside of the propane tank is kept under high pressure. When it is transferred to the grill, the regulator determines the pressure of the gas as it is utilized by the grill. This generally results in the regulator causing the pressure to decrease or step down to a level manageable by the grill.
Pressure Requirements
The amount of pressure required for a propane grill will be based on the type of regulator the grill uses. The typical propane tank can have from 10 psig to over 200 psig. The pressure needed for a propane grill or other residential application is generally about 11 inches water column, according to Propane 101. The type of regulator required for gas grills is usually a low-BTU regulator.
Gauges
Gauges are usually connected to the regulator on the gas grill that tell you what the pressure is when operating your system. These gauges are integral to the operation of the grill because they help you get an idea of whether or not pressure in the tank is building to an unsafe level. The gauge allows you to determine whether or not there is a leak from the tank or regulator, but it cannot tell you how much propane is left in the tank.
Safety
In order to ensure the safe operation of your propane grill, you need to take safety measures to ensure that your parts are working properly. In particular, the regulator is the most important part of the system because it actually determines the pressure at which the propane is distributed. Not all regulators are made equally. You should only use the regulator specified by your grill's manufacturer in order to ensure safe operation of your grill.