Suspended Ceiling Systems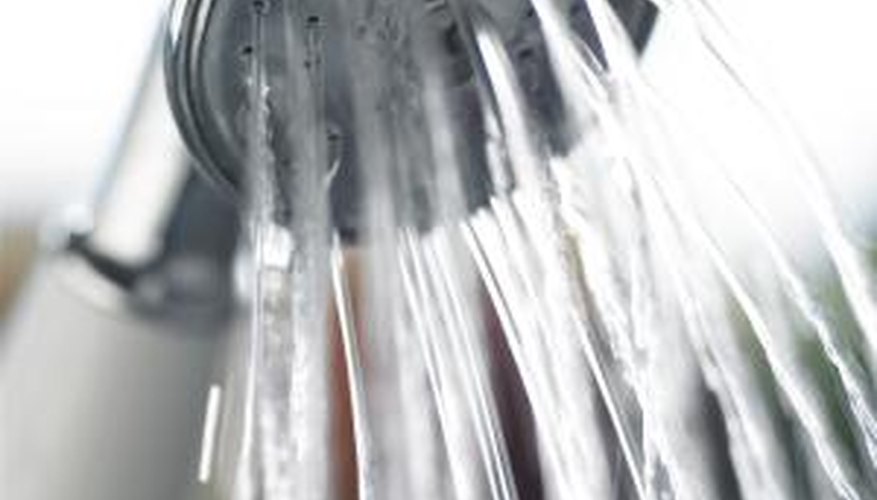 Basement bathrooms, however, are notoriously humid, especially if the bathroom has a shower. You can still install a suspended ceiling in this room, but you'll benefit from using materials designed to resist moisture damage.
Also called drop ceilings because the height of the finished ceiling is below the height of the bottom of the floor joists, a suspended ceiling features a grid and individual tiles. Typical tiles for suspended ceilings come in standard 2-by-2-foot and 2-by-4-foot sizes and are made from lightweight acoustical materials intended to lessen sound between the basement and the main floor.
Adapting the Ceiling
Replacing standard ceiling tiles with tiles of the same size that will withstand humidity will protect the ceiling in a basement bathroom. These moisture-resistant tiles typically contain lightweight fiberglass, laminated with vinyl facing. Because they don't absorb moisture, they also resist mold and mildew growth. Since the entire bathroom is subject to moisture, replace all the bathroom tiles, not just the ones over the shower.
Reducing Humidity Levels
In addition to water-resistant tiles, vent your basement bathroom to protect drywall, wood cabinets and shelves. High humidity can condense on, and damage, porous materials. When installing a bathroom fan in a suspended ceiling, you'll have to install blocking on the joists above the ceiling tiles to lower the fan to ceiling height. You'll also have to install vent ducting from the fan to the exterior of the home. Otherwise, you're just forcing the humid air out of the bathroom and into the joist area above the ceiling.
Ceiling Height
Installing a new suspended ceiling will reduce the ceiling height. If you already have restricted headroom in the basement, install a grid system that fits as closely to the joists as possible. Many suspended ceiling systems require a minimum distance of about four inches from the lowest pipe or duct to the grid system.