Type of Wood for Exterior Trim
Exterior trim varies by wood species. Some are affordable and easy to work with, while others are expensive and difficult to handle. Some require little maintenance, while others need regular attention. Aesthetics also come into play when selecting exterior trim work. Some species stand out, while others specialize only in protection against the elements.
Cedar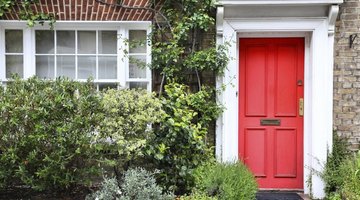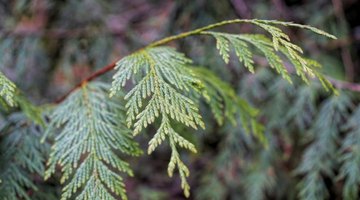 Cedar is one of the top choices when it comes to exterior trim and fascia. Cedar is insect-, rot-, decay- and weather-resistant. It's an all-purpose wood that's easy to cut and nail. The rugged texture of rough-sawn cedar adds earthy charm to any exterior. Clear cedar is more expensive. It's been hand-selected and -milled to reflect a finished look. Use paint or exterior sealant to protect cedar. Oil-based stain can bring out the beauty of clear cedar while protecting it.
Pine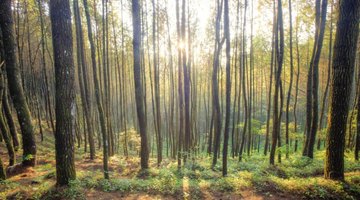 Use pine for economy. Pine is soft, light and inexpensive. It's easy to cut, nail and work with. Generally categorized as a paint-grade material, it can be stained and sealed with a clear coat of exterior-grade finish. Pine is not as strong as other exterior trim materials and, if not properly sealed, can warp, split or crack. One type of pine, FJP, or finger-jointed-primed, is manufactured exclusively for exterior use. It's more expensive, but requires less maintenance.
Fir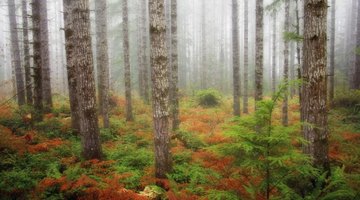 Fir is categorized as a softwood, but it can rival some hardwoods. Fir has tight, close grain patterns with an inherent strength and resiliency. Fir is one of the most widely used of all the exterior trim woods. It's cheaper than cedar and more expensive than pine. Fir is an all-purpose wood that's perfect for trimming windows, doors and around the perimeter of the roof as a fascia board.
Redwood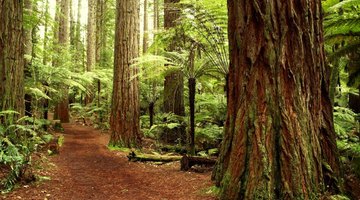 Redwood is an excellent choice for exterior trim. More expensive than fir, it's naturally resistant to weather, insect, decay and rot. Redwood is straight-grained and strong. It's resistant to splitting, cracking and warping. The California Redwood Association recommends not using sealant, paint or stain on redwood, making it one of the most maintenance-free materials. Its a bit more expensive, but could save you money in the long run.
White Oak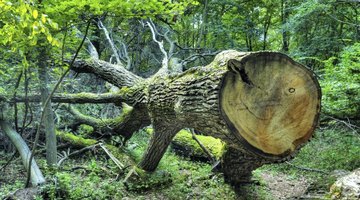 Some carpenters prefer white oak for trim work. Many older homes built around the turn of the century are still adorned with white oak trim. It's expensive, and its inherent density and weight make it difficult to work with. It's prone to cracking, splitting and warping if not treated on both sides. It's the king for tradition, presiding over restoration projects and older Victorian homes that can benefit from the formality of white oak trim.
Engineered Wood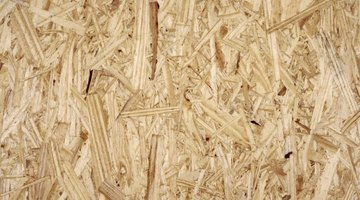 Engineered wood is a solid-wood alternative. Made from different formulas of wood byproducts and glue, engineered wood offers weather-resistance at a lower cost than redwood or cedar. With almost perfect dimensions, durability and user friendliness, engineered wood is a viable option to solid wood products.
The Bottom Line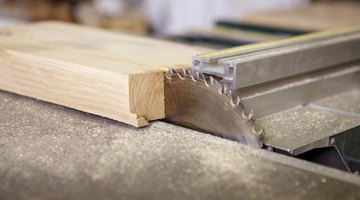 All trim woods have their own specific advantages: If you're after aesthetics, the natural beauty of redwood or cedar has what you're looking for. Redwood and cedar, along with being good-looking, also qualify for the low-maintenance prize, along with finger-jointed pine and the composites. To save money, nothing beats pine for economy -- but spend just a little more for fir, and you've got strength on your side, too.
References
Resources
Writer Bio
Specializing in hardwood furniture, trim carpentry, cabinets, home improvement and architectural millwork, Wade Shaddy has worked in homebuilding since 1972. Shaddy has also worked as a newspaper reporter and writer, and as a contributing writer for Bicycling Magazine. Shaddy began publishing in various magazines in 1992, and published a novel, "Dark Canyon," in 2008.
Photo Credits
tupungato/iStock/Getty Images
garytmarsh/iStock/Getty Images
Riki Risnandar/iStock/Getty Images
Purestock/Purestock/Getty Images
STILLFX/iStock/Getty Images
justinecottonphotography/iStock/Getty Images
lucato/iStock/Getty Images
Rostislav_Sedlacek/iStock/Getty Images
More Articles