Different Floors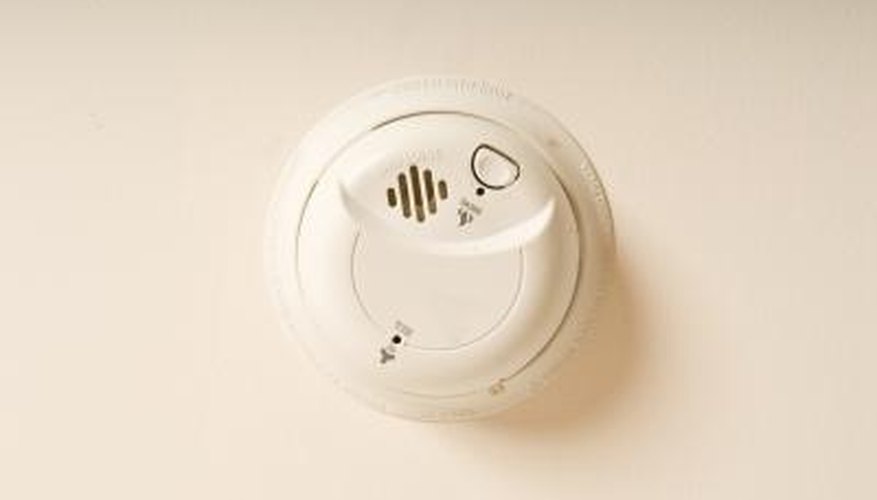 S. Fire Administration, there are three types of smoke alarms: ionization alarms, photoelectric alarms, and dual sensor smoke alarms. The different types detect different types of fires. No matter what type of alarm you choose for your home, the most important aspect of a fire alarm is where it is located.
The U. S. Fire Administration recommends a smoke detector on every floor of the house. If the home has an attic and a basement, smoke detectors should be installed in these areas as well. Many homeowners may not realize stored items, such as clothing, bedding or paints, may be flammable or may help fire spread.
Sleeping Areas
Install smoke alarms inside and outside sleeping areas. Adding a smoke alarm to one wall outside a group of bedrooms and one smoke alarm inside each bedroom better alerts sleeping people. According to the University of Kentucky, fires can spread quickly late at night or early in the morning when everyone is asleep. Smoke alarms will alert sleeping families and allow them enough time to escape.
Height
Height is important when installing smoke alarms. Smoke and other toxic gases rise to the ceiling, so a smoke alarm near the ceiling is more effective than an alarm close to the floor. The University of Kentucky recommends placing a smoke alarm on the ceiling, 4 inches away from an adjoining wall. If the alarm is on a wall, there should be 4 inches between the ceiling and the alarm. Do not allow more than 12 inches between the ceiling and the alarm. If a ceiling is peaked, the alarm should be placed closer to the peak, as this is where the smoke will drift.
Outside Areas
Outside garages and sheds should have smoke alarms, especially if flammable items are stored there or the unit is attached to the home. Units close to the home can spread fire to the home as well, through adjoining trees or winds. While the residents may not hear a storage area smoke alarm inside the home, the chances of a neighbor or passerby hearing the alarm are higher than with a storage unit without an alarm.