Curtain Window Treatments for Odd Shaped Windows
When designing a new home, many people take pride in including interesting and odd-shaped windows. However, when it comes time to move in and find window coverings, they are faced with quite a challenge. Thankfully, odd-shaped windows can be successfully treated with curtains by using store-bought hardware or custom-created curtain ensembles.
Flanking Panels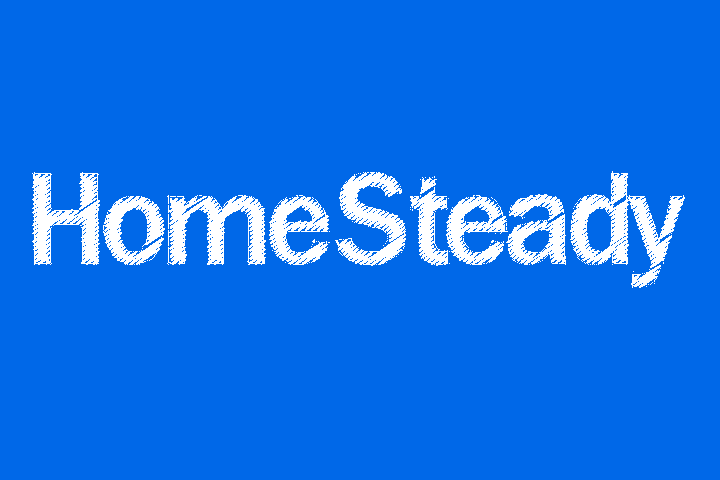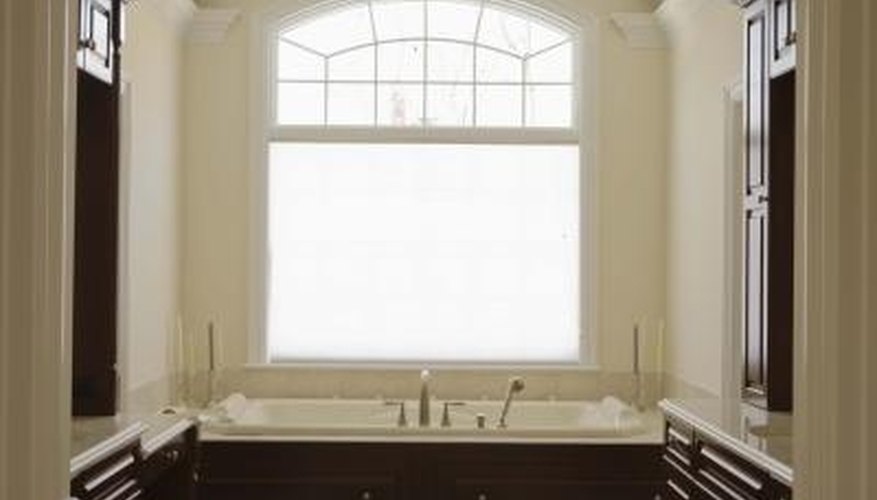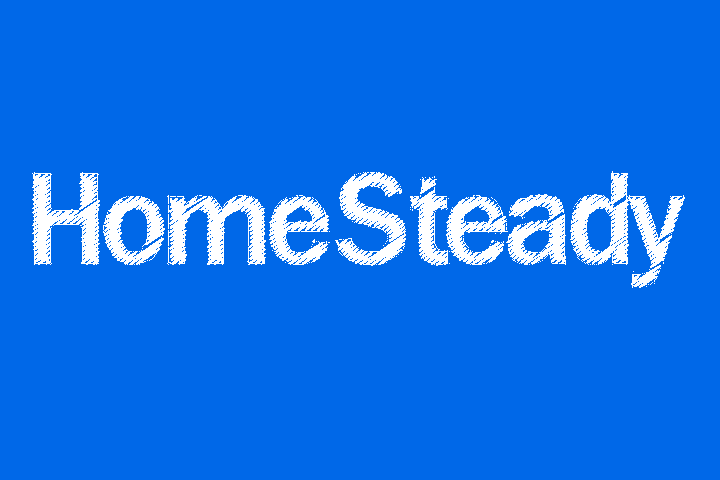 The easiest and least expensive way to make a window treatment for an odd-shaped window is to purchase a straight curtain rod and place it over the window with flanking panels on either side. Alternately, you can move the curtain rod down to leave the top shape of the window exposed. This type of curtain treatments is generally done in sheer fabrics so the beauty of the original window shape is still visible through the panels.
Curved Rods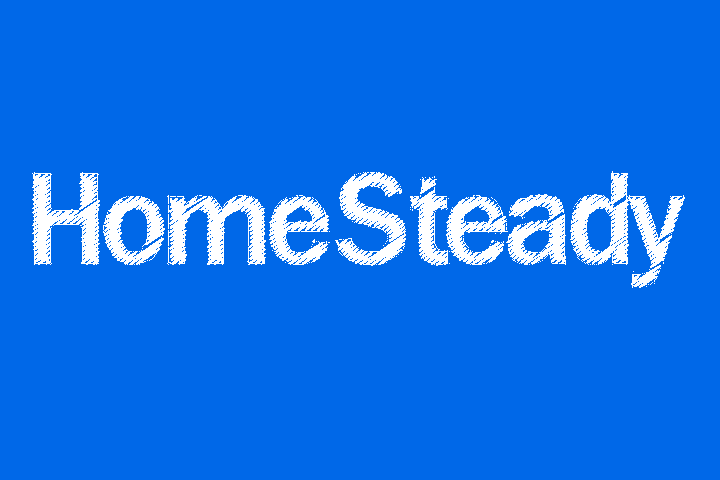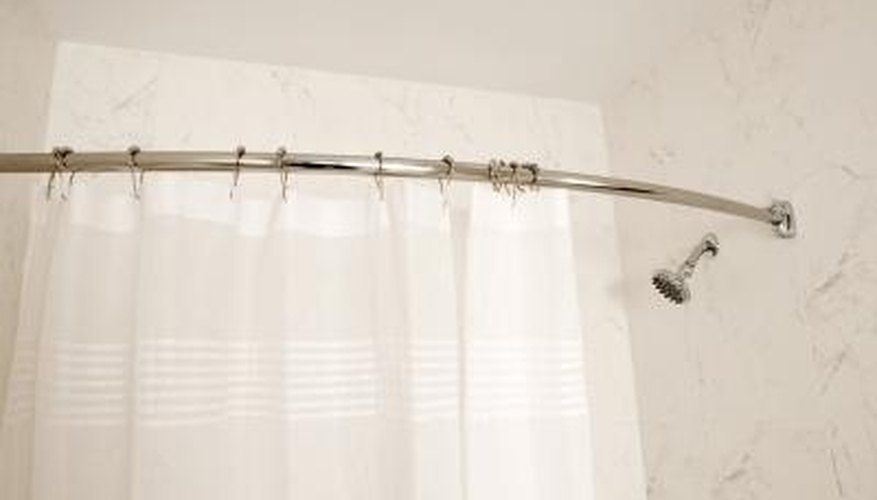 Many decorators use curved rods to dress odd-shaped windows. You can custom-order a curved rod, although they can be quite expensive. A neat decorator's trick is to purchase a curved shower curtain rod and take advantage of the bend. Most curved windows can accommodate the curve of a shower curtain rod, or the rod can be bent a little more to fit the odd window shape.
Custom Cornice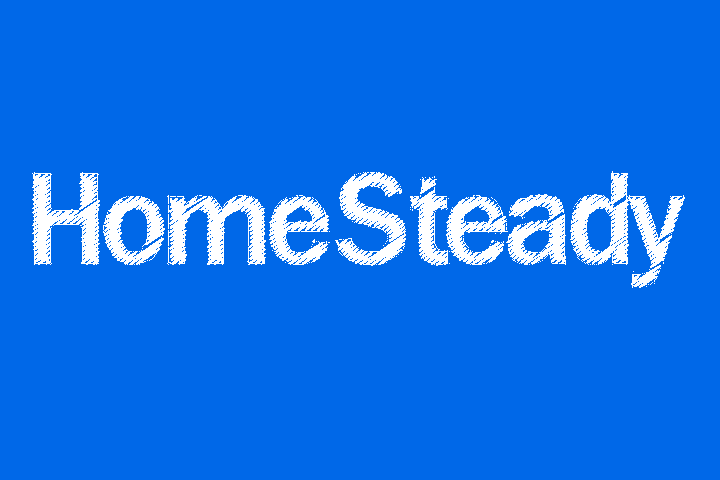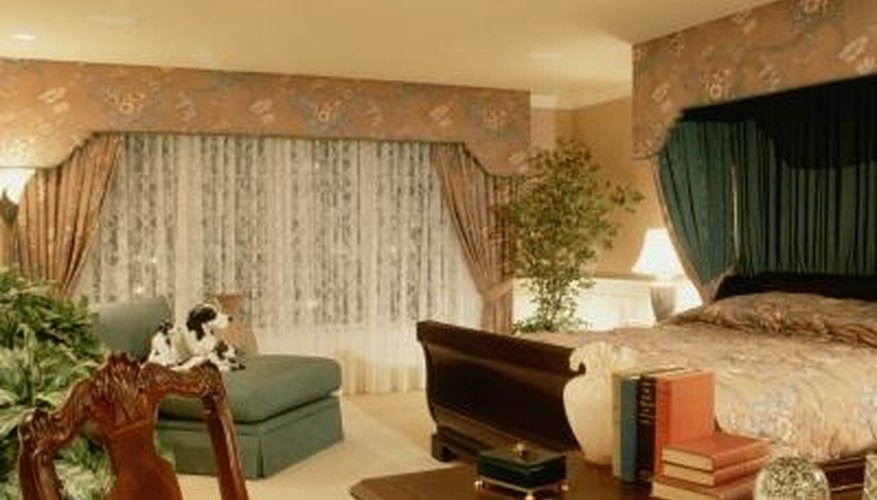 Custom cornice window valances are another option for treating an odd-shaped window with curtains. The beauty of a custom valance is that it is traditionally built with wood and covered with fabric. The wood frame can easily be cut to match any window shape or form. Once mounted, the cornice can then house single or double-hung curtain panels that fall from inside the window treatment. Custom cornices can also be covered with coordinating wallpaper, or the wood can be stained and finished to match other furnishings in the room.
Center-gathered Treatments
Center-gathered curtain treatments can be difficult to create, but they can really dress up a window. You can purchase decorative hardware made specifically to gather curtain fabric in a puff or rosette shape in the middle of the odd-shaped window. Then stretch or drape fabric on either side of the center treatment. This type of treatment rarely functions because it don't tend to actually cover the window for privacy. Center-gathered curtain treatments are more decorative in nature.