Man-made Alternatives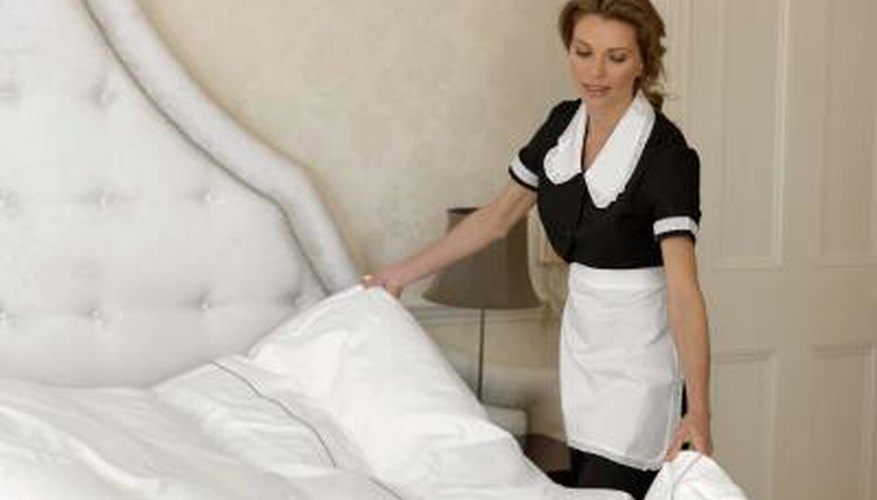 These simulate the warmth and feel of down with some added benefits. You don't have to look very hard to find a soft and cozy down alternative comforter that is right for you.
Polyester and synthetic fibers are two common artificial fibers that have a comparable feel to down. Though not quite as lofty, these resilient fillers can be nearly as warm as down is. Of all the down alternative comforters, synthetic PrimaLoft is the most similar to down in warmth, loft and feel. The care for comforters filled with man-made fibers is quite easy; just machine wash and dry only once a year.
Natural Alternatives
Buying a down alternative comforter does not mean it has to be made of synthetic fibers. Wool and silk are common natural alternatives. These materials are both known for being lightweight and warm and are gaining popularity in the U.S. Wool and silk comforters resist dust mites and are ideal for allergy sufferers, though they should always be dry cleaned.
Structure
Whether made from down, natural or synthetic fill, comforters have the same basic structure with a soft fabric cover with filling sewn inside. Baffle box comforters are the highest quality with narrow strips of fabric sewn between the cover, creating square chambers for the lofty fill. The covers of stitched comforters are simply sewn together in a grid or pattern and help reduce shifting but over time will become less effective. Basic inexpensive comforters are just sewn together around the sides and need to be shaken frequently to move the filling out of the corners.
Comparison
While down comforters are known for being the most luxurious, down alternatives have some benefits that may make them the right choice for you. Typically a less expensive option, they will fit into a smaller budget. Because down is not always sanitized to remove all dust and impurities, they are also more hypoallergenic. Down alternative comforters dry more quickly than down, which makes them less likely to mildew should they become moist.