Different Names for Overhanging Eaves
Eaves are the lower edges of the roof that extend beyond the wall of a building or structure. The eave is used to provide weather protection to the building by creating an overhang edge along the roof perimeter. Several names have been used to describe overhang eaves.
Overhang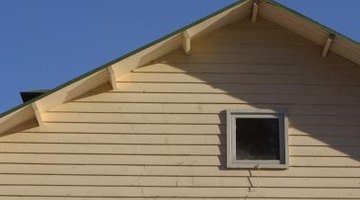 Overhang is the most common term used for eaves, since it describes the physical aspect of the eave.
Soffit
Soffit is a type of eave, which is a board underneath the extended edge of the roof. Using this building term is an alternative way to describe eaves.
Cornice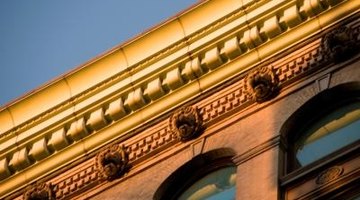 The cornice is an architectural term for a type of eave, which provides function and aesthetics. Cornices are ornamental design moldings projecting horizontally from the roof.
Projection
Projection describes the edge of the roof, which is the overhang eave. Building codes use the term "projection" when referencing eaves.
References
Writer Bio
With over 25 years of writing experience, Lisa Huston worked in city government with experience in zoning and urban planning, writing ordinances and policies. She specializes in research and technical writing, and she holds a bachelor's degree in Liberal Studies and minor in Film and Media Studies.
Photo Credits
Hemera Technologies/AbleStock.com/Getty Images
Jupiterimages/Photos.com/Getty Images
More Articles