Sanding Your Cabinets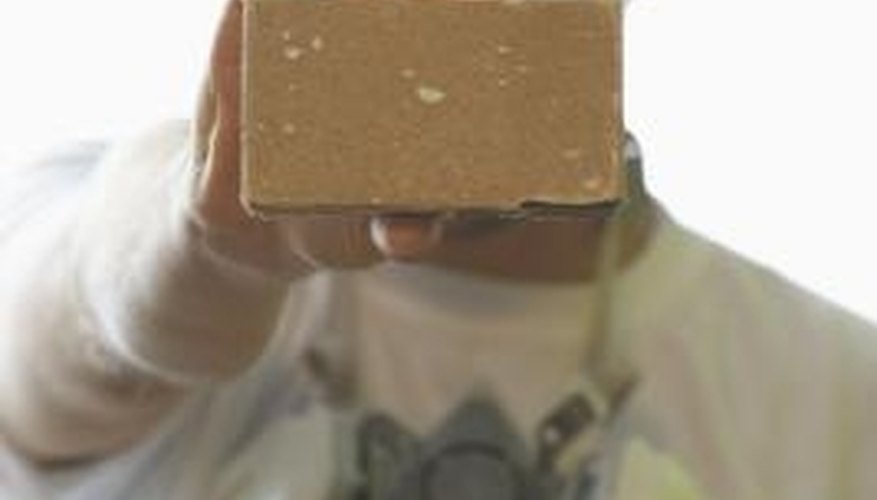 Sand off any existing finish. If the finish is not removed completely the new stain will not be able to effectively penetrate into the wood grain. This is especially so with a dark stain color like espresso. Remove cabinet doors from the cabinet framing, and remove any hardware. Use 120-grit sandpaper and then follow up with 220-grit to remove any fine scratches. For best results, sand the cabinets by hand or use an orbital sander. Once the cabinets are sanded completely, remove the excess dust by using a clean dusting cloth or vacuuming them using the brush attachment.
Conditioning the Wood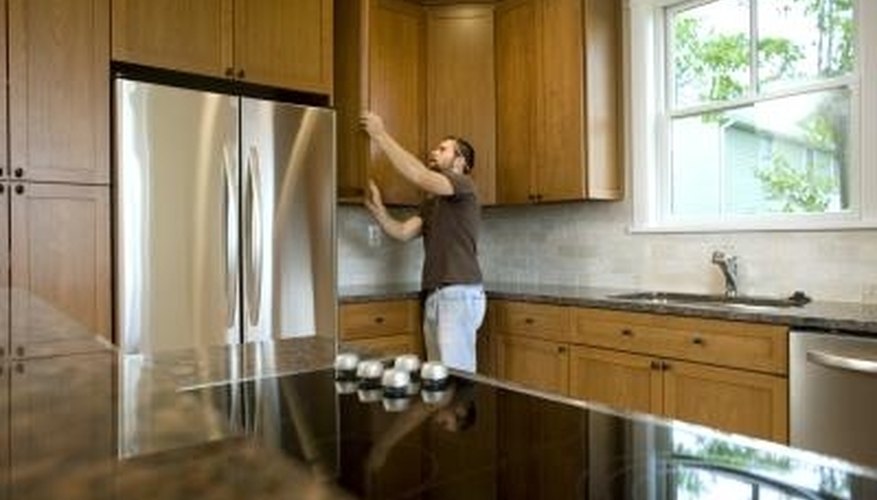 It is important to apply a wood conditioner after sanding your oak cabinets, especially if the plan is to stain them espresso. Applying a wood conditioner after sanding will help to seal the wood and repel any water that may try to seep into the grain. Conditioning will also help the stain coat the cabinets more evenly.
Staining and Finishing Your Cabinets Espresso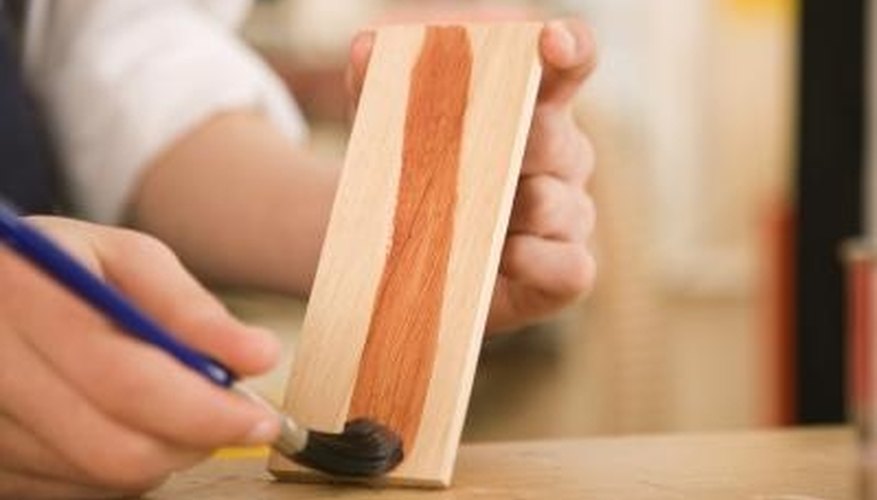 When staining your oak cabinets espresso, use a soft cloth instead of a paintbrush. Because stain is thin, a regular brush can cause streaks on your cabinets. Let dry completely. More than one coat may be necessary in order to achieve your desired shade of espresso. Once you are satisfied with the color, apply a protective finish to the cabinets. Make sure the finish you choose is compatible with the stain you used.