Elmer's Glue Uses
Elmer's Glue is more than just a household name. Over the last 60 years, Elmer's Glue has become a staple in homes, schools and businesses. There are many Elmer's Glue products on the market that fit your gluing needs. Teachers and parents use it for projects with children, do-it-yourself fans use it for minor home repair and carpenters use it for woodworking projects.
Scrapbooking and Art Projects
Elmer's Glue-All works perfectly for scrapbooking and art projects because it dries quickly, and it dries clear. You can use the liquid glue or the glue stick for these projects. If young children are doing art projects, the glue stick gives you a less messy choice. Parents can use Elmer's Glue to decorate party bags for birthday or holiday parties using construction paper and festive decorations. Put scrapbook pages together with Elmer's Glue. The glue quickly adheres pictures and memorabilia to pages along with other decorations.
Woodworking and Home Repair
Elmer's Glue can help fix chair rungs that have become loose. You can also use it for minor home repairs like wallpaper that has lost its hold in a corner. For larger home repairs, you can use Elmer's Wood Glue or any of the other numerous glue products that Elmer's offers. There are spray adhesives as well as epoxies for paneling and repairing wood. Elmer's also offers a variety of wood fillers to repair holes in wood.
Splinter Removal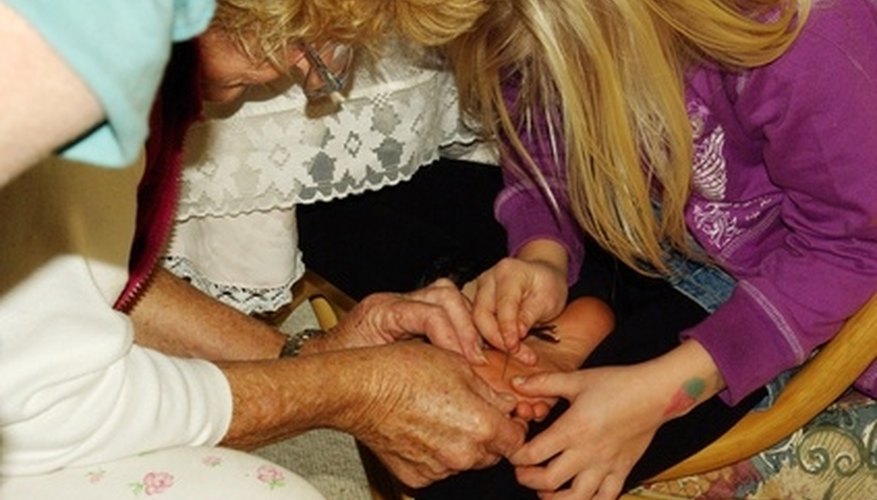 Use Elmer's Glue to remove splinters instead of tweezers and other painful options. If the splinter is not big enough for the tweezers to grab, place a dab of glue on it. When the glue dries, you can peel off the glue, and the splinter will come with it.