Amish Log Cabins in Minnesota
The Amish, mostly known for their secluded and simple way of living, carry on the tradition of their early-American ancestors in building furniture and other wood structures. Classic designs include Shaker, Mission, Queen Anne and cottage, and is an expression of the simplicity and functionality of the Amish way of living.
Amish Country Cabins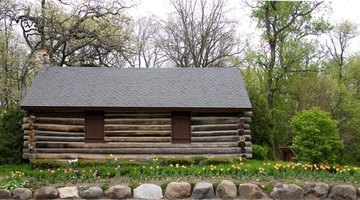 Amish Country Cabins offers log cabins completely made by the Amish from full native white pine logs. Twelve-inch long hog screws hold each of the 6-inch by 10-inch logs. Cabins have hand peeled edges, are sealed with weather-tight sealant and come treated with fungicide. Natural insulating capability make cabins energy-efficient year round.
Cabins come fully assembled and start at $9,000 for a 12-foot by 20-foot cabin, and can go up to $19,400 for a 24-foot by 30-foot cabin. Extra features can be added to the cabin, including skylights for $400 each or 12-foot kitchen cupboards for $1,900.
Although located in Iowa, Amish Country Cabins delivers to Southeast Minnesota and Wisconsin only.
Amish Country Cabins
3133 Mallary Lane
Holmen, WI 54636
(608) 399-1475
amishcountrycabins.com
Amish Crafted Log Cabins
At Amish Crafted Log Cabins, cabins are built from the floor up. Amish craftsmen mill logs and saw the lumber into the stock needed for the cabin, then build it with the options the customer picks out. Every single detail is customized to the customer's liking, and for those who choose a larger cabin, the Amish will come to the homeowner's location and build a covered porch, railing and steps.
Cabins start at $18,900 for a 16-foot by 30-foot cabin with an 8-foot by 30-foot side porch. These cabins come with eight windows, a 10-foot loft with railings, kiln-dried 1-inch by 8-inch pine floor boards, and a shingle roof with felt barrier, along with many other options. Additional doors are $125 and window shutters are $30 a pair.
Cabins available in Iowa, Wisconsin, Minnesota, and Illinois only.
Amish Crafted Log Cabins
13299 Spook Cave Road
McGregor, IA 52157
(563) 873-2144
amishcraftedlogcabins.com
Three Sisters Furnishings
Located in New London, Minnesota, The Three Sisters is a local business that sells fine Amish furniture, home decor and log structures. After years of selling timber from a family farm to the Amish of Central Minnesota, the founder of The Three Sisters commissioned an Amish family to build a log cabin for his wife and three daughters, who in turn loved it so much it led to his family representing the Amish family in their log and timber frame cabin business.
The Three Sisters offers a variety of floor plans and amenities, and pricing is available by request.
Three Sisters Furnishings
2550 Hwy. 9 N.E.
New London, MN 56273
(877) 504-7065
threesistersfurnishings.com
References
Writer Bio
Cassie Lee started writing professionally in 2009, honing her writing skills and voice while pursuing her Bachelor of Arts in political science at the University of California at Irvine. She specializes in travel-related topics for eHow and Trails, and also has a thorough background in dance, competitive sports, strength and speed training, and parlays that experience into writing informative articles for LIVESTRONG.
Photo Credits
More Articles