C and Better Clear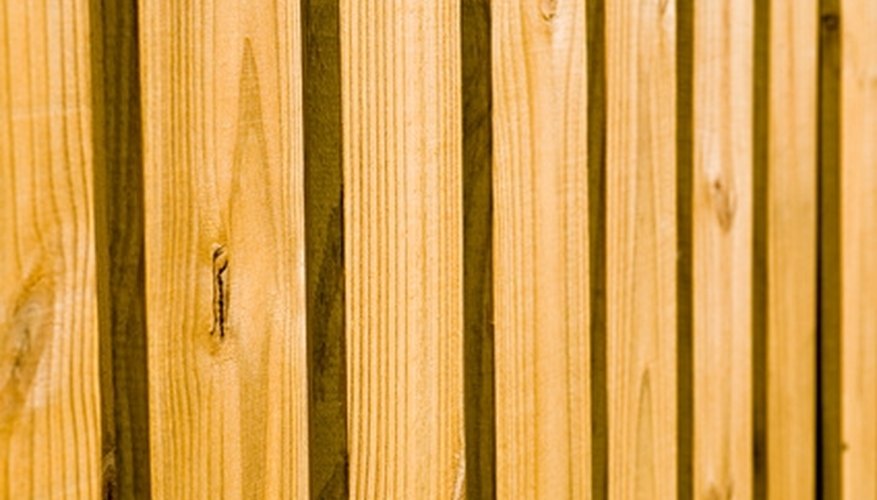 An aromatic soft wood with a clear pattern, it is also very durable. There are several types of cedar trees used for lumber production. Manufacturers use various designs, depending on installation and appearance, to make cedar siding. When it comes to the lumber itself, a simple code designates quality and purpose.
C and better clear, usually abbreviated as "C," is a type of cedar with very few defects, prized mostly for its clear appearance and absence of warping. C and better clear lumber may have medium-sized stains due to sap absorption and short splits in a small number of boards, but overall quality is still high. Because this type of wood is very sound, it is suitable for a variety of construction projects.
D and Better Clear
This type of lumber, usually shortened to "D," is like C and better clear wood but has certain features that do not make it quite as good as C. Medium-sized pitch streaks instead of small streaks, pin holes and larger stains all lower C quality wood to D quality. D and better clear lumber may also have small knots.
Clear Vertical Grain
Clear vertical grain cedar is a premium lumber with only small, relatively unnoticeable flaws. The grain may be slightly torn or warped, but overall it is the straight and clearest grain available in any type of cedar. This makes the wood very sound and suitable for the highest quality of work.
Knotted Wood
Not all cedar needs to be sound or needs to have a perfectly clear grain. For some types of cedar, the outward appearance is important and must be decorative. Knotted lumber is still sound, but has flaws across the grain of the wood, especially knots and whorls, which add to its decorative appearance. This type of wood often figures in cedar decks where stain can bring out the knots' beauty.
Decorative
Purely decorative, or "standard and better," cedar lumber focuses completely on the appearance of the board; soundness is a secondary factor, if considered at all. This type of wood tends to have many pattern variations, knots and a wide variety of coloration. Not suitable for construction projects, this wood serves as decorative overlays and similar types of display.