Spices That Go Well Together
Adding spice to a meal creates more than just flavor; the right spices can transform your dish from an otherwise conventional meal to an exotic dish or an ethnic favorite. In fact, more than one type of spice is used in many dishes, and there are some combinations of spices that go well together under almost any circumstance.
Herbed Salt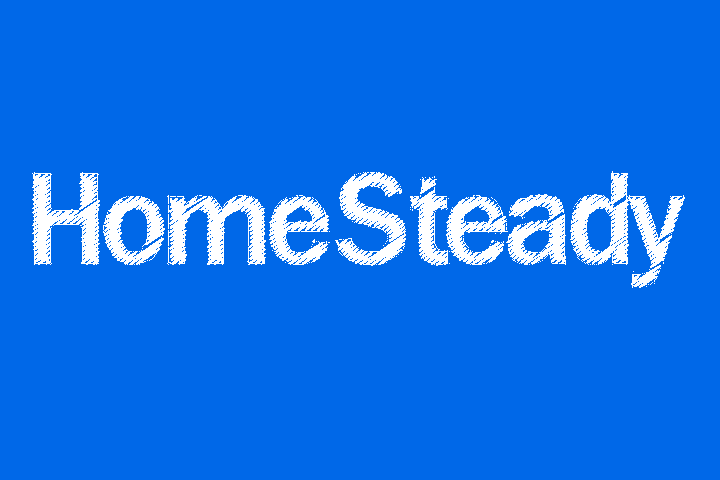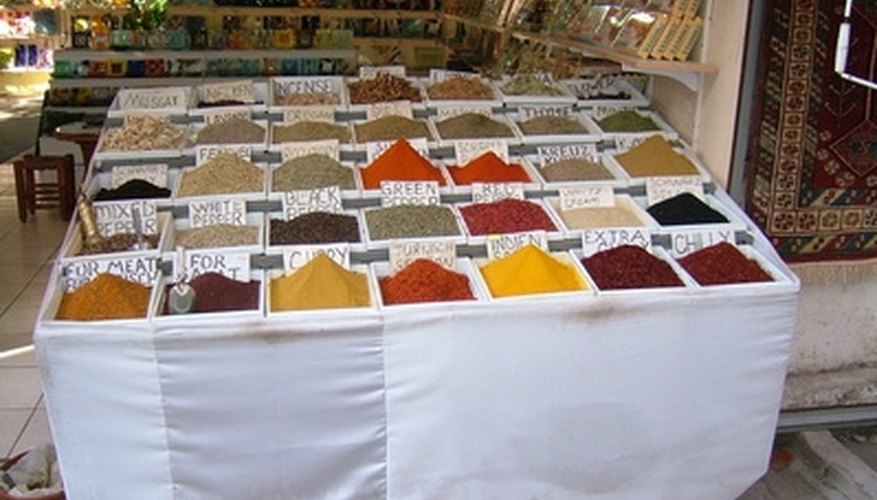 Make herbed salt by first gathering coarse grain sea salt, whole dill seed, whole coriander seed, whole cumin seed and whole pepper corn. Mix 1 cup of sea salt with 2 teaspoons of each of the other ingredients and pour into a pepper mill or pepper grinder. Keeping the spices in their whole form while storing to help preserve the spice's freshness and also lend aesthetic value to the pepper mill. Herbed salt is particularly tasty on steaks, chicken and spiced turkey breast.
Garam Masala
Although cinnamon has been associated with autumn sweets such as apple cider and mulled wine, cinnamon also figures prominently in many European and Indian entrees. One spice blend which incorporates cinnamon is Garam Masala. This spice combination uses 2 inches of cinnamon stick, 2 tablespoons of coriander seed, 1 tablespoon of black peppercorn, 1 small bay leaf, 1 tablespoon of cumin seed, 2 teaspoons of whole clove, 1/4 teaspoon of fenugreek seeds, 1 teaspoon of cardamom seeds, 1/4 teaspoon of pre-ground turmeric, 1/2 teaspoon red pepper flakes and a pinch of pre-ground nutmeg. This mixture can be ground in a coffee grinder and used in chicken curry or in special ethnic dishes such as roghan josh, a Kashmiri specialty.
Italian Seasoning
Italian seasoning is a combination of like-tasting and complementary spices that are often augmented by fresh garlic, cheese or olives. Make Italian seasoning by blending 3 tablespoons of dried basil, 3 tablespoons of dried oregano, 3 table spoons of dried parsley, 1 tablespoon of garlic powder, 1 teaspoon of onion powder, 1 teaspoon of dried thyme, 1 teaspoon of dried rosemary, 1/4 teaspoon of black pepper and 1/4 teaspoon of red pepper flakes. This spice combination has an understated taste and works well on several Italian dishes including pizza, Italian beef, pasta and fish.
Taco Seasoning
For a more intense taste, taco seasoning is a combination of stronger spices that create an intense experience for the taste buds. Make taco seasoning by combining 1 tablespoon chili powder, 1/4 teaspoon garlic powder, 1/4 teaspoon of onion powder, 1/4 teaspoon of crushed red pepper flakes, 1/4 teaspoon of dried oregano, 1/2 teaspoon of paprika, 1 1/2 teaspoon pre-ground cumin, 1 teaspoon of coarse ground sea salt and 1 teaspoon of black pepper. Crush this mixture with a mortar and pestle or grind in a coffee grinder until well mixed and fine. This mixture can be used in ground beef for tacos but can also be used to spice up chili or chicken.