Polyseal Tub and Tile Adhesive Caulk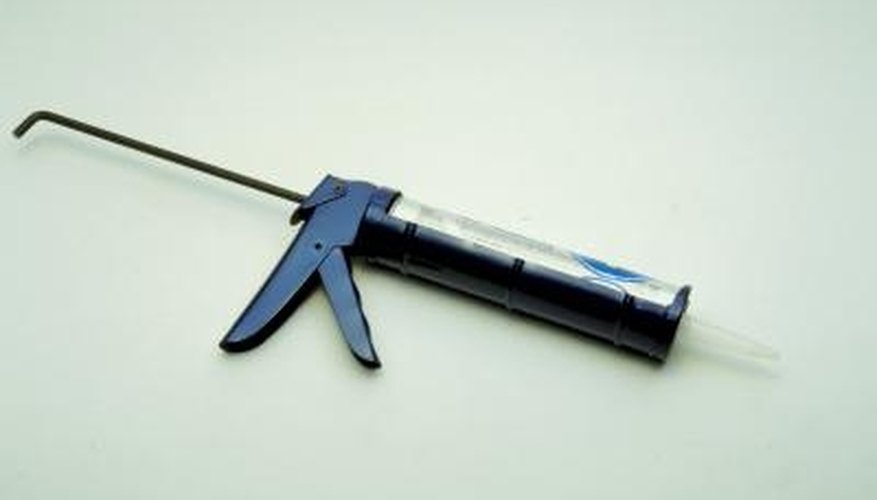 But instead of tediously cleaning off the caulked areas of your kitchen and bathroom fixtures every month, you can simply prevent it from growing by using mildew-resistant caulk. The best mildew-resistant caulks include a mildewcide in the formula that actually kills growing mildew over time. Before you caulk, thoroughly clean mildewed areas.
Although this caulk isn't mildew proof, Polyseal Tub and Tile Adhesive Caulk is a good choice for mildew-resistant caulk. The caulk prevents mildew from growing for up to five years and is easy to work with.
DAP Caulk
DAP Alex Plus is a caulk composed of latex, acrylic and silicone. It is unusual in its flexibility and has good adhesion, and after it is cured, DAP Alex Plus is mildew resistant. Unlike other caulks, DAP Alex Plus is guaranteed to last 35 years.
Polyseamseal
Polyseamseal caulk stands out from the rest because, while it is an effective mildew-resistant caulk, it also comes in a variety of colors to suit your caulking needs. The specially blended colors match Kohler bathroom and plumbing fixtures, creating a good color match for all of your Kohler installations. Typically, you can find Kohler Polyseamseal caulk in your local hardware store or wherever Kohler products are sold.