---
Vacuum Cleaners
Regular vacuuming is crucial for removing allergens from carpets and upholstery. Vacuum once every other day for best results, unless you have pets or unusually high traffic in your home.

Although a quality vacuum can be much more expensive than other models, it can extend the life of your carpeting with regular use. Oreck's XL2000 RHB is a lightweight model that is commonly purchased for commercial use.

Other quality commercial vacuum models include the Pacer 214 UE, the Eureka Sanitaire commercial Model SC899 16" Wide Track, and The Model M-1 Pig by NSS.
---
Steam Cleaners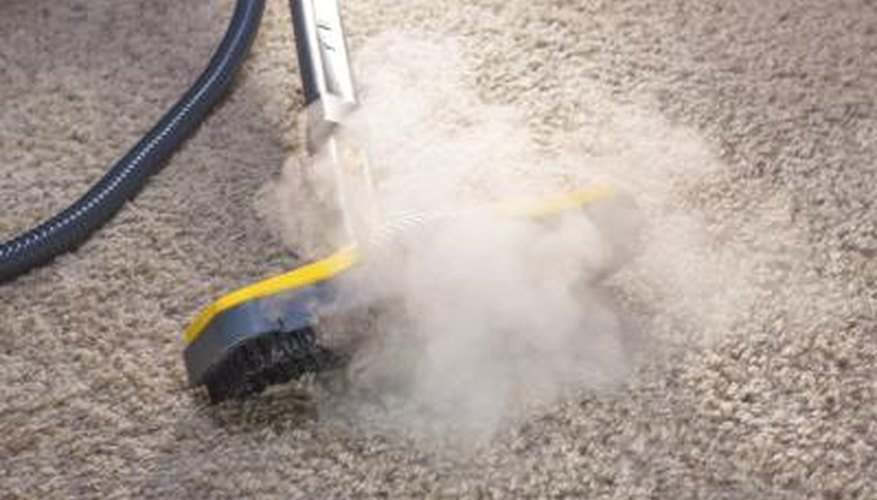 Steam cleaners provide additional cleaning capabilities and are able to extract more dirt and bacteria from carpets. Although they don't need to be used as regularly as vacuum cleaners, steam cleaners are beneficial when used at least twice a year.

These carpet-cleaning machines heat water to 200 degrees F and use the steam to remove dirt, soil and allergens. Choose a steam cleaner that has an adequate water tank capacity, in order to avoid frequent refills.

Commercial-grade steam cleaners (also known as vapor cleaners) include the VaporJet Vapor Steam Cleaner, Ladybug XL Vapor Steam Cleaner and Eurosteam 1900 Steam Cleaner, all of which are recommended by the Allergy Buyers Club.
---
Other Options
Commercial products also are available for home and business owners with special carpet-cleaning needs. Shop Vac brand carpet cleaners are often used at construction or home-improvement sites, since they are able to eliminate sawdust and other troublesome debris.

Most models can also be used to vacuum moisture and come with both wet and dry equipment. The Shop Vac Commercial Wet/Dry Vacuum is a favored model, according to the Vacuum Wizard website.

The [Rug](https://society6com/rugs?utm_source=SFGHG&utm_medium=referral&utm_campaign=8775) Doctor is another efficient commercial-grade carpet-cleaning machine. Unlike a steam cleaner, it uses a special carpet-cleaning solution to remove stains and odors.

The Rug Doctor Mighty Pro is an affordable option for home or business use, particularly if you or your family members suffer from allergies. Rug Doctor models are often available for rent at grocery and home-improvement stores.