Siding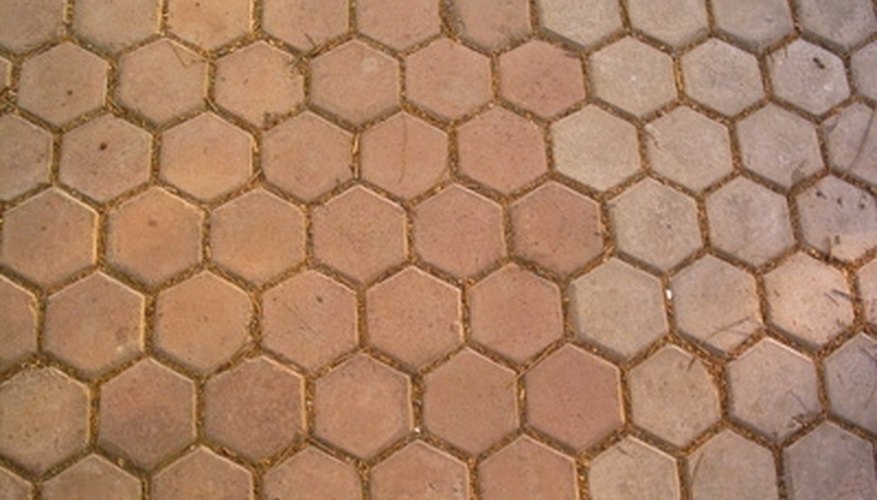 He founded the James Hardie Company which manufactures the fiber cement product. Because it is waterproof and mold-resistant, Hardie Board has many uses around the house and is a superior product for siding, backing for tile work and wall coverings in damp areas like the bathroom. Installing it is similar to installing drywall or plywood.
Hardie Board siding has an appearance similar to medium density fiberboard or plywood siding, but it is heavier and more resistant to moisture. The shiplap construction allows you to create tight seams by screwing off one board or nailing it with a nail gun, then laying another one on top of it. Finish the corners of Hardie Board siding as you would plywood siding -- by covering it with wooden trim. You can cut Hardie Board siding with a circular saw, but since it produces more dust than plywood or fiberboard, you may prefer to use Hardie shears or a utility knife.
Flooring Tiles
If you want your floor tiles to stay in place, covering your subfloor with Hardie Board is a must before laying them. Measure out the entire area to be covered, then dry-lay sheets of Hardie Board, staggering the seams and cutting partial sheets to fit with a circular saw or shears. Lift the sheets, and spread a coat of thinset on the subfloor; screw the sheets down, driving the screws at 8-inch intervals in all directions and sinking the heads into the board. Finish off by taping the seams with fiberglass mesh tape and thinset. Don't omit the final step, or you will void the warranty on the Hardie Board.
Backsplashes and Tub Surrounds
Because of its superior moisture resistance, contractors use Hardie Board in place of drywall to cover walls around tubs and showers and behind sinks. Sheets are available in 1/2- and 1/4-inch thicknesses. While thicker sheets can be screwed directly to the wall studs, 1/4-inch sheets tend to fall under their own weight if installed in this way, so they should be glued to drywall. Tape the seams of Hardie Board with drywall tape and joint compound, just as you would finish drywall, before you cover it with tile or paneling. Hardie Board is heavier than drywall, and installing it is usually a two-person job.