---
Walls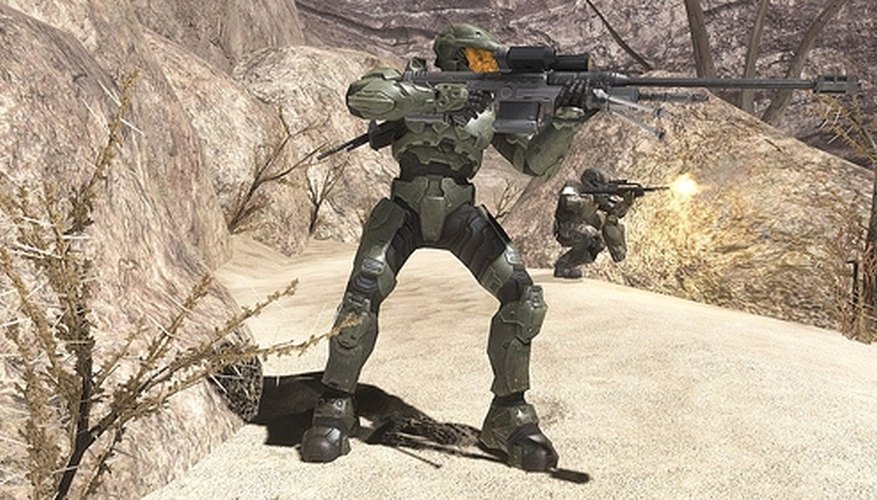 Begin with a moody backdrop for the room by reflecting the look of the game covers on the walls. If you are feeling creative, try to replicate the cover of Halo 3 by painting a dark planetary landscape then topping it off with a bright yellow and then blue sky.

Have a creative friend help to get the look right. If you are not artistic, paint an accent wall a dark blue and hang a large Halo poster front and center.

Peel-and-stick "clings" are also available in the shape of popular characters and make a real impression when you walk into the room. Other walls can be painted a lighter shade of blue for contrast.


---
Displays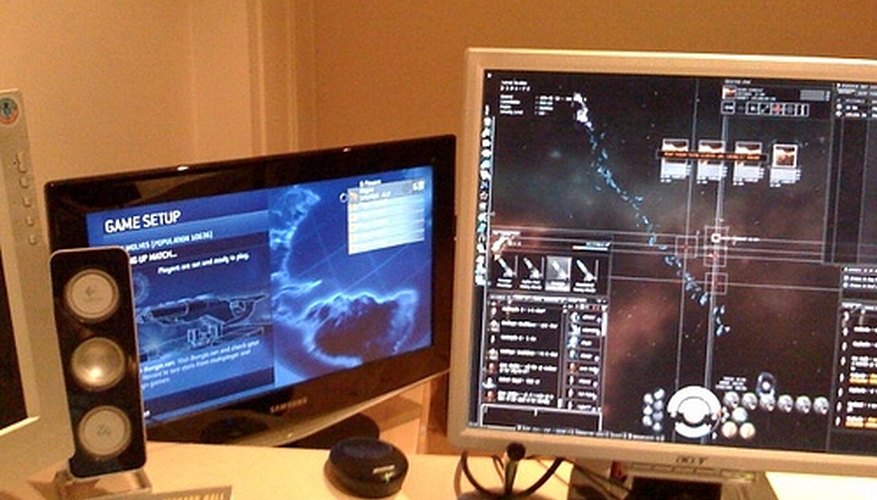 Frame up some Halo game covers and gaming magazine covers to hang on the walls around a bookshelf or over a desk. Place Halo action figures and models along a bookshelf.

Use Halo game wallpaper and screen savers on desktop or laptop computers on the desk to help tie that area together with the rest of the room.
---
Furniture and Accessories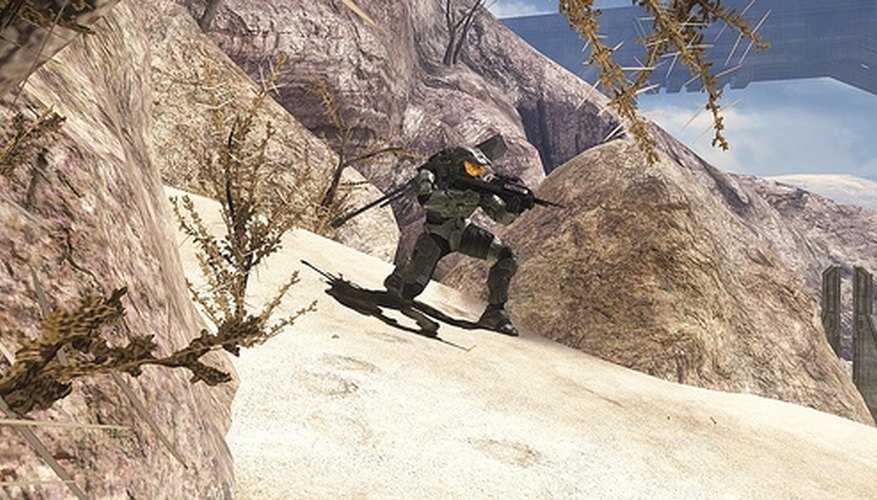 Paint a wood desk black to add to the dark atmosphere and add some typical Halo iconography on drawer fronts like the Halo 3 logo. Conversely, you could also make a "desert" looking area by painting the wall opposite the dark blue wall a sand color and painting a faux sandstone look on the desk.

Look at screenshots from the game to help get the colors right. The bed should have either a black wood frame or a simple metal frame to act as a backdrop to the bedding.

Bedding can carry out either the dark planetary night look with dark blue or black linens, or can continue the day planet look by reflecting the sandy or khaki color in the sheets and pillow cases. Use a dark blue shag area [rug](https://society6com/rugs?utm_source=SFGHG&utm_medium=referral&utm_campaign=8775) to define the bed area.

Create a unique Halo game beside lamp by hot gluing a Halo action figure to the base of a simple table lamp. Select a lamp with a flat base area large enough to support the action figure and just add a dab of hot or super glue to hold the figure securely on the base.

Top off with a dark colored shade to coordinate.
---
Unique Touches
Get some fake stones and boulders online or from your local arts and display store to fill in corners of the room and reflect the terrain found in the Halo games. Paint a small trash can a reflective gold to mimic the face shield of Master Chief or use Halo game stickers to cover a black metallic trash can.

Frame up special Halo T-shirts and memorabilia.