Loft Bed Assembly Instructions
Loft beds provide a space-saving option that is not limited to college dorm rooms. Loft beds can create additional space to create a small office, a comfortable seating area or additional sleeping area. Sturdy and economical loft beds are constructed of wood, and loft assembly is facilitated by pre-drilled holes and slots. Loft beds can be accessed using a built-in ladder or separate ladder. Wooden loft beds can be painted or stained to match the bedroom's decor and additional shelves can be installed to enhance functionality in the underbed area.
Preparation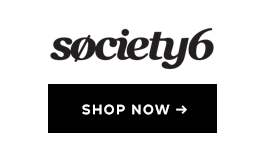 Lay out the components for your loft bed and identify and organize the pieces. Create piles for each component to identify the parts for the head, foot, back and front. If available, label the accessories that need to be added during construction. Sort the wood screws, nuts, bolts and washers for easy access. Prepare an electric or cordless screwdriver, level, wrench and small ladder before assembly.
Ladders
One style of loft bed has ladder-style supports at the head and foot of the bed. Assemble the horizontal boards or rungs of the ladder for each side and assemble the ladder, if available. Use a soft mallet to gently pound the horizontal boards into the slots so it is flush with the side rails. Drive wood screws into each board in the pre-drilled holes (use an electric or cordless screwdriver). Position the head and foot ladders on their sides and attach the back rail to the head and foot ladders at or near the top rung using bolts and wood screws to secure the joined components.
Boards and Guardrails
While the main sides of the bed are accessible at ground level, attach the headboard, footboard and back guardrail, if available. Make sure to secure wood screws and bolts as indicated on the construction layout.
Bed Assembly
Lift the connected sides so that the unit is upright. Make sure the sides and back rail are level, and insert the front rail into position to connect the head and foot ladders. Secure this rail with wood screws and bolts. Climb a ladder to place the bed slats connecting the front and back rails (shelves or grooves are on the rails). Check that the slats are spaced evenly apart before screwing the wooden boards into the shelf or groove on the front and back rails (drive the screws from the top of the loft, not from underneath the loft). Make sure that the wooden screws are flush with the slat to avoid pulling or catching on the mattress. Check that the loft bed unit is stable, and if it shakes, secure it to a wall if desired. Secure the ladder, if available, to a convenient section for easy access. Paint or stain wooden loft beds before sliding a mattress onto the bed slats.