Sanding
Unfortunately, that look seems to vanish pretty quickly; after a few years of cooking with splattering butter and oil, opening cabinets with flour-covered hands, and just plain general use of your kitchen, those cabinets start showing signs of wear. The good news is, refinishing your cabinets can be done relatively inexpensively by yourself. .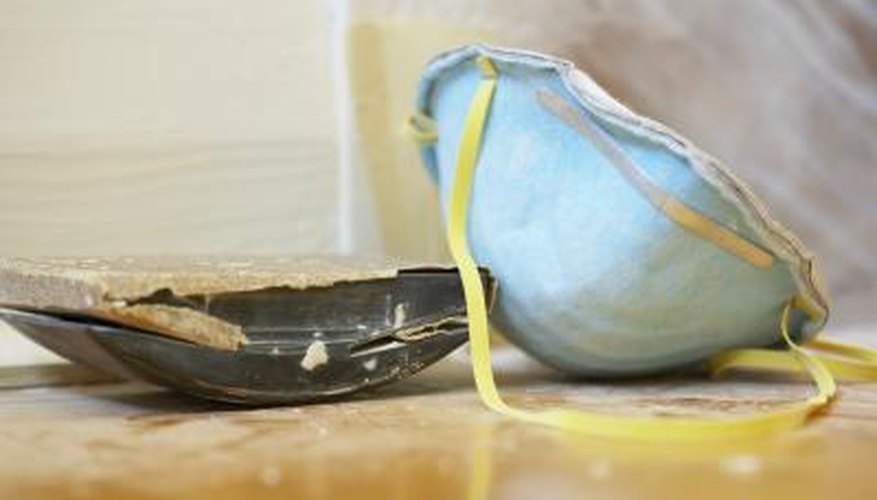 Many of the materials you need to refinish your kitchen--screwdrivers, dishwashing liquid, rubber gloves, a spare rag or two--are probably already sitting around your home. What else you'll need depends on how you want to do the job. If you're willing to put in the elbow grease, you can remove the current finish with sandpaper. This is a more cost-effective solution, but you need to be careful to do a thorough job, and wipe all the dust particles off the wood with a wet cloth. If you're willing to spend a little more, you can buy a 1-gallon jug of environmentally friendly wood deglosser for $20. (All prices are as of fall 2009.) This will save the hassle of sanding.
Painting & Finishing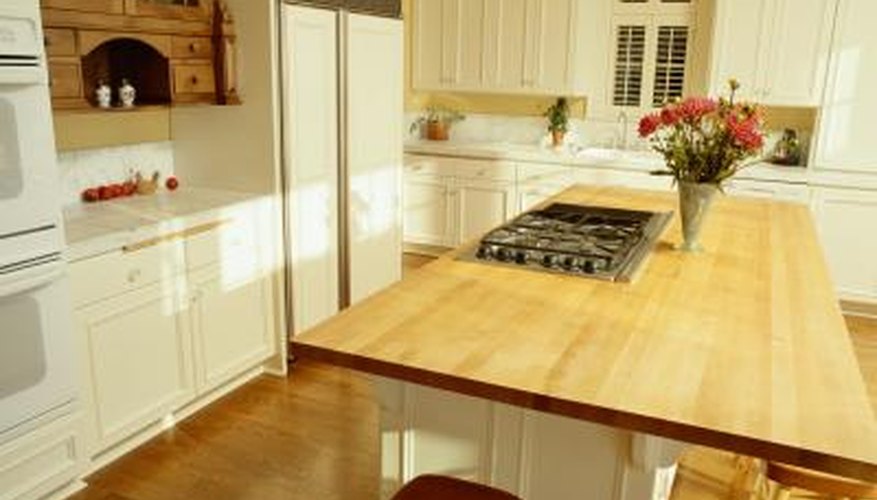 Then there's the question of painting or finishing. If you're painting your cabinets, you'll need a gallon of primer and a gallon of paint. Your paint should come in around $30, and primer around $20. So depending on exactly how you go about it, you can spend anywhere from $50 to $100 refinishing your own cabinets.
Wood-Finish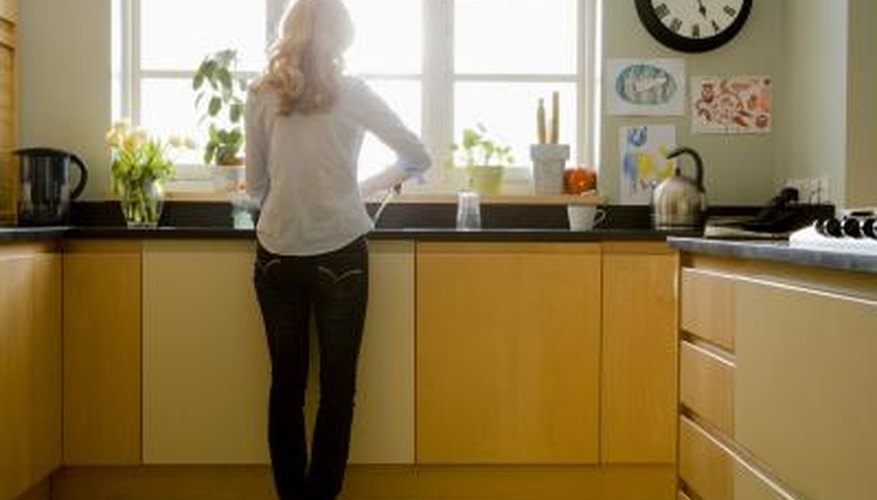 If you're hoping for a wood-finished look, you'll need a wood stain like Minwax. Depending on how much surface area you're hoping to refinish, this will cost no more than $50. You'll also want a clear protective layer, like polyurethane gloss, which will cost around $30.
Professional Refinishing
If this task is too ambitious for you, though, many professional refinishing services are available. These fall into a wide range of prices and services offered, and will depend heavily on where you live, who you use, and how much work you want done. A good ballpark for a thorough professional job is between $2,000 and $4,000, which, while it may seem expensive, is worlds cheaper than redoing your entire kitchen, and can do just as well in making everything look nice and new. Consult contractors in your area to get a better estimate for your home.