How the Unit Operates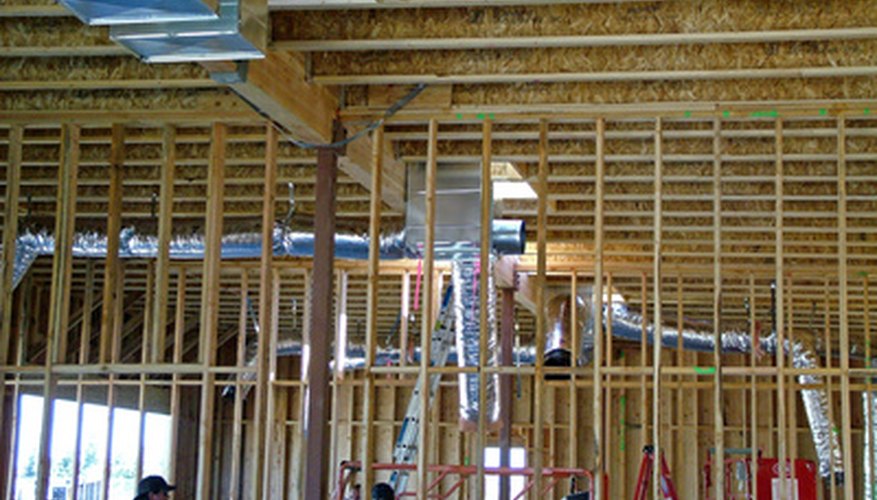 Like all appliances, central air units have a certain lifespan and eventually should be replaced. Your central air unit's lifespan depends on the type of unit you own and how often it is used. Always hire a licensed and insured central air unit repair specialist to inspect, repair or replace your unit. Before committing to a price, obtain several quotes from different central air companies.
Your central air system has two components--an outdoor unit and an indoor unit. The outdoor unit houses the air handler, which cools the air and sends it to the indoor unit. The indoor unit pushes cool air through ducts and cools your home. The indoor and outdoor unit, although separate, are part of one system and work in conjunction to cool your home. Other necessary components of the system include the fan, refrigerant, condenser coil and evaporator coil.
Signs of Trouble
As long as you clean your central air filters monthly, your unit will run smoothly and efficiently. However, sometimes problems arise, and being able to identify initial signs that your unit is experiencing trouble will help you avoid costly repairs or having to replace the unit.
Some early signs that your unit is breaking down include a system that isn't cooling or turning on, major temperature differences between your setting and how low it's cooling, water pooling next to the unit or noises from the air handler.
Many of these issues can be repaired by a licensed repair technician by replacing worn belts or recalibrating the unit. If your technician insists that the only way to remedy the problem is to replace the unit, contact two other reputable central air unit service companies for a second and third opinion before completely replacing the unit.
When to Replace the Unit
Generally, most central air units last between 12 to 15 years, depending on the amount of use. In addition to replacing the system when it breaks, some residents choose to replace inefficient systems with a newer, energy-efficient model to save money on their monthly energy bill. According to PSE&G, modern systems are 60 percent more efficient than the units issued 10 years ago.
The average cost of replacing a central air unit depends on the efficiency level, the size of your home, necessary duct work and accessories. According to CostHelper.com, a unit for a 2,000-square-foot home averages from $3,500 to $4,000. Some new units can run as high as $8,000 if added duct work is needed.