How to Keep Your Clothes Drawers Smelling Fresh
Do you like your clothes smelling fresh even when they are in your drawers. With this simple tip your clothes will smell fresh all the time, and all you need is a few bars of cheap, inexpensive soap.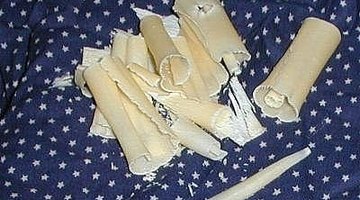 Things You Will Need
Few bars of your favorite soap
Sharp knife
Small baggie
Tip
Try to use Ivory or Dial soap, this smells the best. No need to buy expensive soaps
Take out your bars of soap that you prefer or go out and buy some. I have found that Ivory soap works very good compared to most others. More expensive is not always better.

Find a nice sharp knife and start to shave your soap until the soap cannot be shaved anymore.

Place about a half a cup of soap shavings inside of a small baggie and do not close. Do this until all the shavings are distributed. If you have extra shavings, you can store these in a small or large container.

Place each baggie filled with soap shavings inside your clothes drawer. One per drawer and all the way in the bag where it is not noticeable.

Clothes your drawers for about 30 minutes, then open up and smell the freshness.