How to Identity a Sunbeam Mixmaster Model Number
Sunbeam MixMaster production started in 1930 and continues to the present. The models changed from cast iron single speed machines in 1931 to a 12-speed chrome plated model in the 1960s and beyond. Identify the model of the machine by locating the model number on a metal plate on the machine.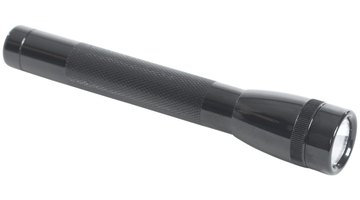 If the metal plate is missing, you can use physical characteristics and changes in technology to identify some models.
Look at the section of the mixer where the beaters are inserted. The model number should be engraved above the beater holes if the appliance was manufactured after 1970. The model is a three-letter code such as MMB.

Lift the mixing arm of the mixer. A metal plate may be screwed into the housing on the underside. The model number is a three-letter code at the top of the metal plate. These mixers were manufactured before 1970. If the plate is missing or unreadable proceed to step 3 to narrow the model year.

Determine how many speeds the mixer has. In 1930 there was only one speed, the model M4B. The three-speed model, M4C, was introduced in 1933. A 10-speed mixer was introduced in 1935, Model 1. The 12-speed began production in 1957 and was model 11.

Test if the machine has beater ejectors by trying to move the handle. This innovation was added in 1941 with model 7. Observe the tips where the beaters are inserted. Chrome tips indicate a mixer made prior to 1941. All subsequent mixers had painted tips.

Locate the decals on the machine. Early machines have decals that are in depressions specifically made for the labels. Mixers made after 1948 have decals that lay flat on the smooth surface of the machine. Look for a lever on the base to adjust the bowl platter according to the size of the mixing bowl. This innovation was added in 1950 with model 10, along with fins on the body.
References
Writer Bio
Based in Minneapolis, Dawn Marcotte has been writing for more than 10 years. Her recent writing has turned to nonfiction and includes articles on home and garden, education, crafts and automotive subjects. She currently has several eBooks published and available online. Marcotte has a Bachelor of Science in elementary education from the University of Iowa.
Photo Credits
Ablestock.com/AbleStock.com/Getty Images
Ablestock.com/AbleStock.com/Getty Images
More Articles